This is how we have cooked our pepper poppers for years. I don't wrap with bacon because the inside of the bacon always seems under done. Rather I cut my bacon into strips and place on top. This is so I can flip the bacon over, half way through cooking, and brown both sides.
Don't limit yourself to only jalapenos. One of my favorites is Cascabellas (yellow chili peppers), and I always will do some bell peppers when I make stuffed pepper poppers. It is a really nice option for those who are not a fan of spicy food, and they have a sweeter taste.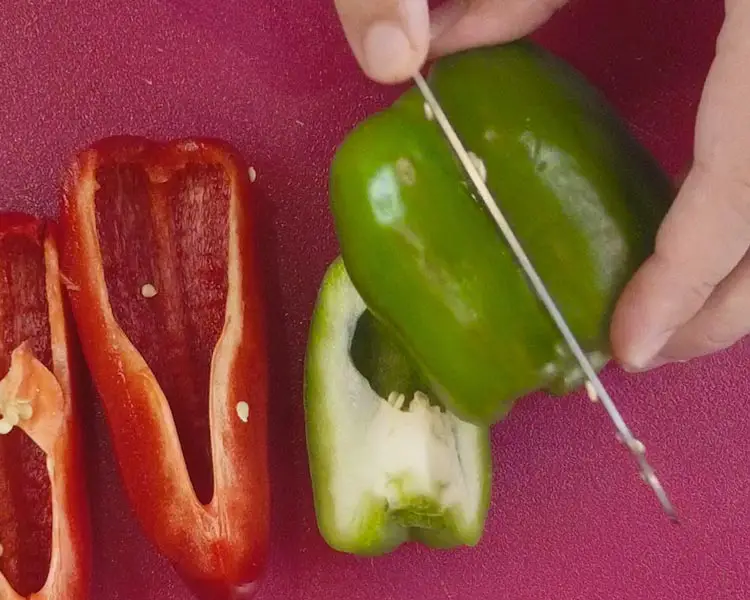 While with most peppers you can just cut the pepper in half, when it comes to bell peppers is a little different. You want to pick out peppers that have nice creases, and are not to large. You will want to carefully pull out the stem, and then cut right down the creases.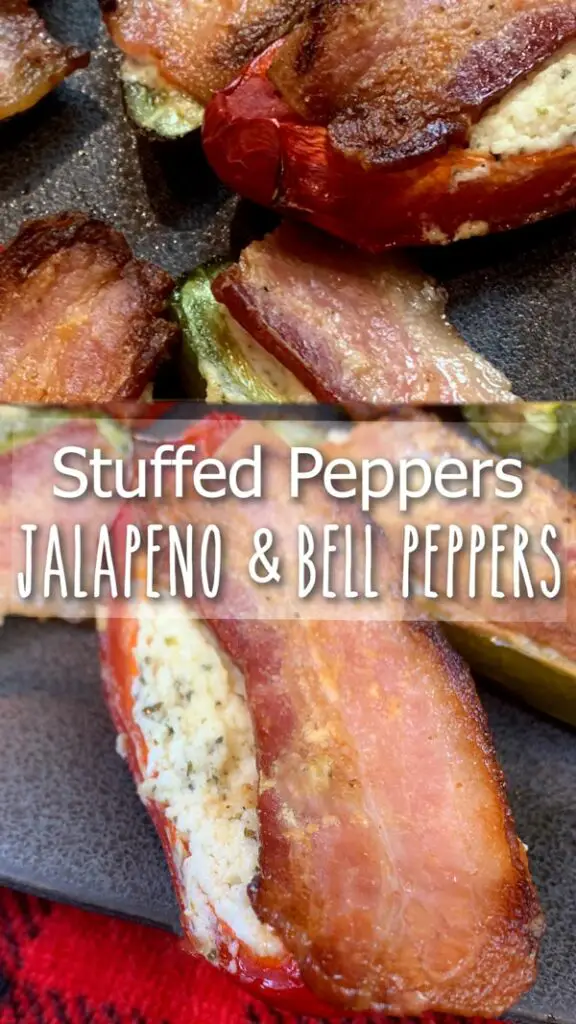 Ingredients
5 Jalapeno Peppers
2 Bell Peppers
16oz Cream Cheese
1 cup Parmesan Cheese
1 tsp Minced Garlic
1 tsp Onion Powder
1 tsp Italian Herb Seasoning
1 tsp Pepper
1 tsp Salt
10 strips of Bacon
Instructions
Soften your cream cheese.
Mix your cream cheese with your parmesan cheese and seasoning in a bowl.
Pull off the stems from your peppers.
Cut your jalapenos in half.
Cut your bell peppers down the creases, you will usually get 4 or 5 slices.
Deseed your peppers.
Cut you bacon to pepper slice length.
Fill you pepper boats with a spoon (or by hand) with cream cheese filling.
Place your bacon on top of your filled peppers, in a rimmed cookie sheet covered in foil.
Bake at 400 degrees for 15 minutes (or until the bacon on top looks mostly cooked).
Take out you cookie sheet, and flip your bacon slices.
Place back in the oven for another 15 minutes (or until bacon look fully cooked).