Rice
I prefer Basmati rice, but other rice types will also work. I recommend a rice cooker though. I use to never cook rice, now I cook rice all the time! Having a rice cooker takes the thinking out of making rice, I just set it and wait for the cooker to tell me it is done. Here is the Aroma rice cooker I use from amazon, it is the perfect small size for my family.
Steak
I always salt my steak and let it sit in a bag in my fridge for a day or two before I use it. It helps add flavor and tenderize the meat! If you do this, you will not want to add salt later.
I like to add my Za'atar seasoning right before cooking. You can add it when you salt you steak though, this will give the steaks a stronger flavor.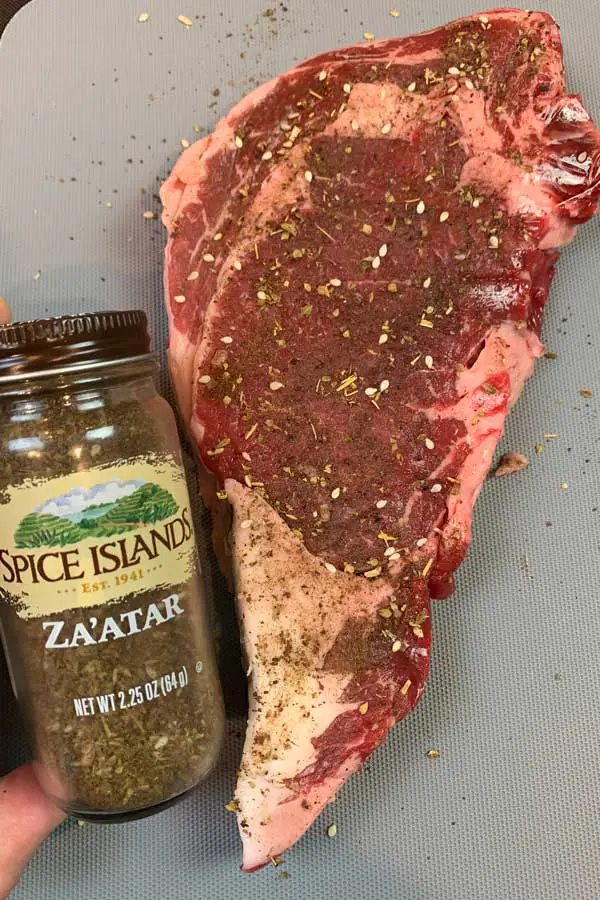 Pesto
The best deal I have found for premade pesto is Kirkland brand from Costco. You get a lot of pesto for the money!
Condiments
I like to keep it simple, but you can take this dish and make it your own. Add diced onions and tomatoes to give it something extra.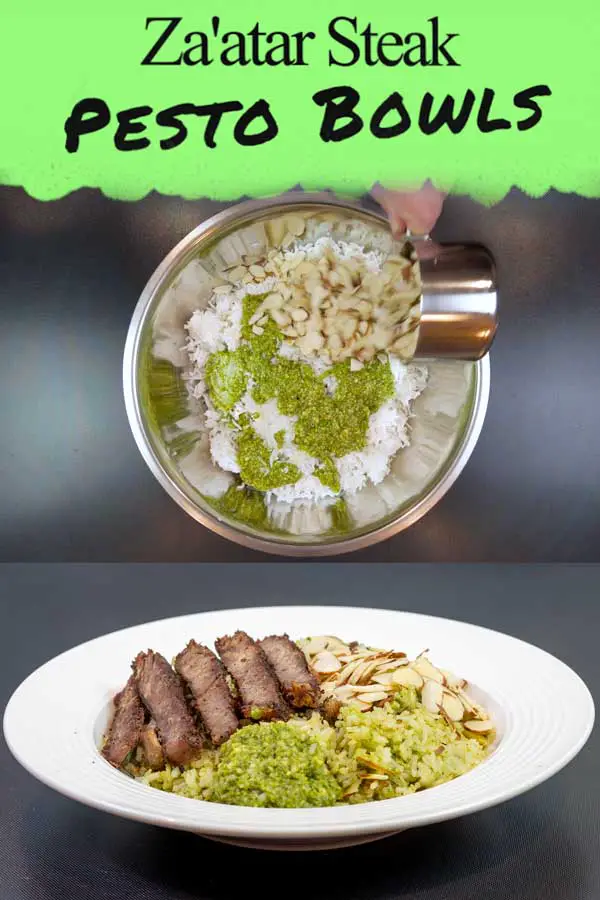 Ingredients
10 oz. of steak
6 cups of basmati rice
1 cup of pesto
1 cup slivered almonds
Za'atar seasoning
Salt
Instructions
To cook the rice-Add 2 cups of dry basmati rice and 4 cups of water to your rice cooker.
Season your Steak with Za'atar Seasoning and salt, Grill or pan fry to your rareness preference. I grilled at 400 for 10 minutes per side.
In a large bowl- Add the rice, 1 cup of pesto, 1 cup of slivered almonds, and your sliced or cubed steak.
Mix well and serve