This is the best Caesar Dressing I have ever had. The best part is, it is so easy to make! I know that seeing anchovies on a recipe may be off putting, it was for me at first, But trust me you don't even taste them and they add that special something.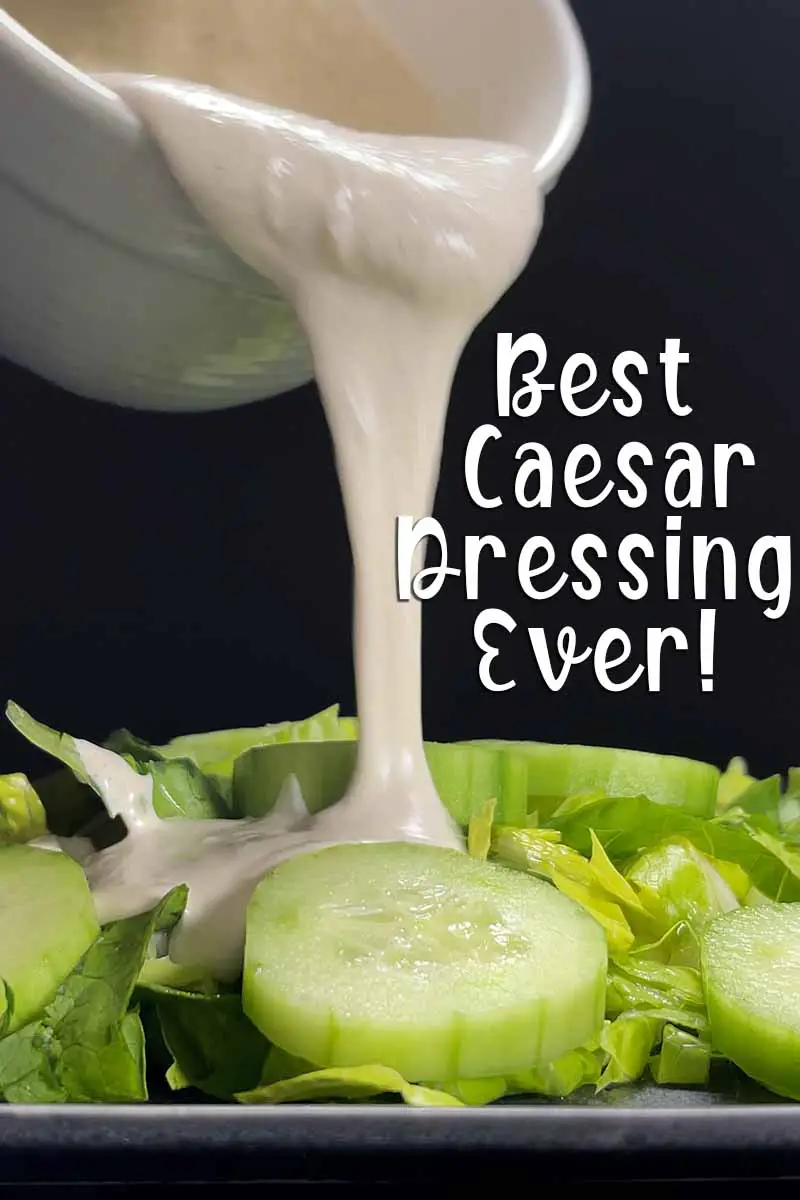 Ingredients
2 cups Sour Cream
1/2 cup Mayo
1/4 Olive Oil
1/2 cup Parmesan Cheese
1/2 tbsp. Minced Garlic
1-2 Juiced Lemons
2 tbsp. Balsamic Vinegar
1/2 tbsp. Pepper
1 tsp. Dijon Mustard
1 tsp. Italian Seasoning
1/4 tsp. Salt
2 oz. can Anchovies
Instructions
Combine all of your ingredients in a blender.
Stop blender and stir with spoon to make sure everything is blending well.
Blend Again
Add to salad or any other dish!