This is a an easy dish to feed a family, and it tastes amazing!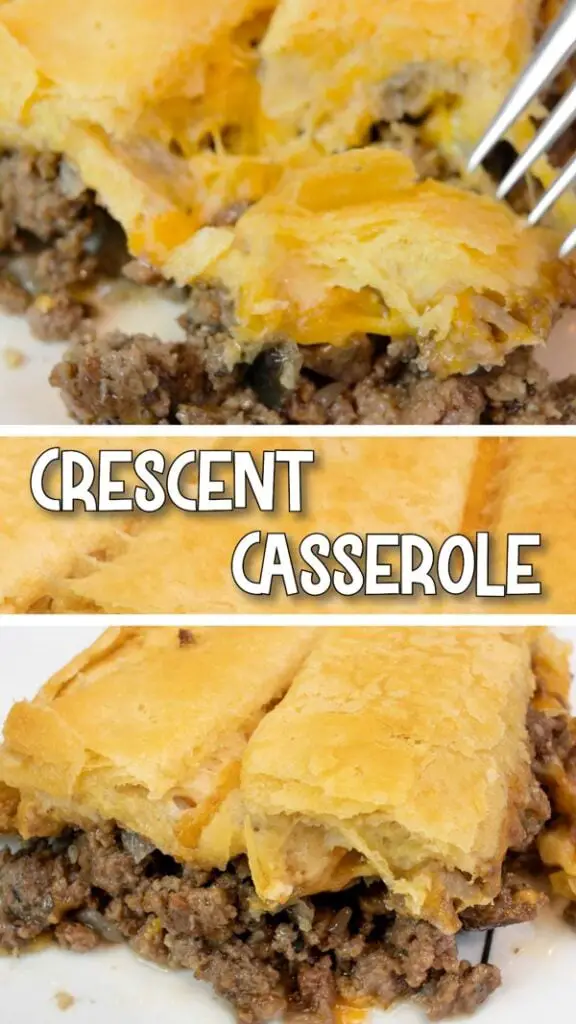 Ingredients
1.5 Pounds of Ground Beef 
1/2 Tablespoon Salt
1 Tablespoon Pepper
1 Tablespoon Italian Herb Seasoning
1 Tablespoon Cumin
1 Medium Onions
1 Tablespoon Minced Garlic
4-5 Cups Cheddar Cheese
1 8oz Crescent Roll Can
Instructions
Mix your salt, pepper, Italian herb, and cumin with your ground beef in a bowl
Start to brown the meat in a pan.
When the meat is half cooked, and the juices have collected in the pan, add your diced onion and minced garlic
Finish cooking the meat with the onions and garlic.
In a glass pan that is about 9"x13" add you fully cooked meat.
Cover the meat with your cheddar cheese.
Cover everything with your rolled out crescent rolls.
Bake in the at 375 degrees until the top is golden brown, 15-20 minutes.