This is a great DIY home décor project, and I will show you two methods you can use to suspend your wreath in a frame without having an exposed bow.
I love how this turned out, and it looks amazing!
You can purchase a frame and make yours, but I made my frame from scratch. If you want to make your own frame too, here is a link to my post on making angled frames.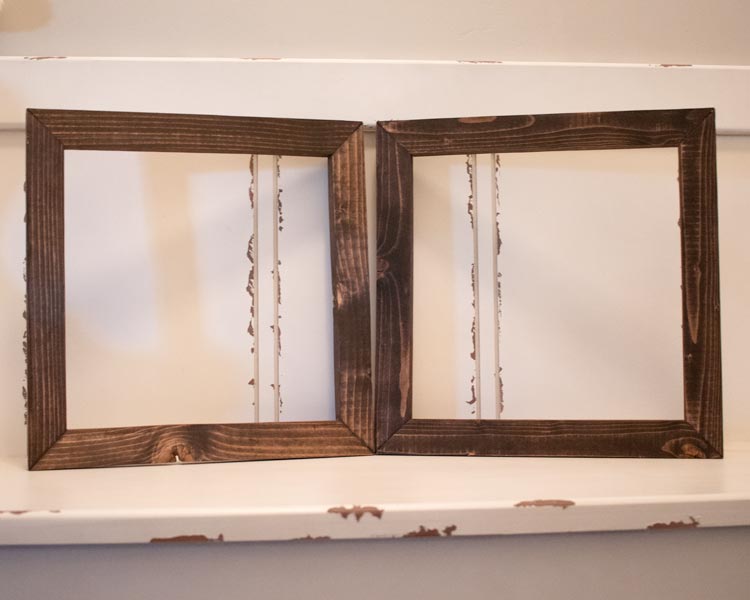 I also painted my frames and then distressed them, I like a weathered farmhouse look and here is my post on making weathered frames.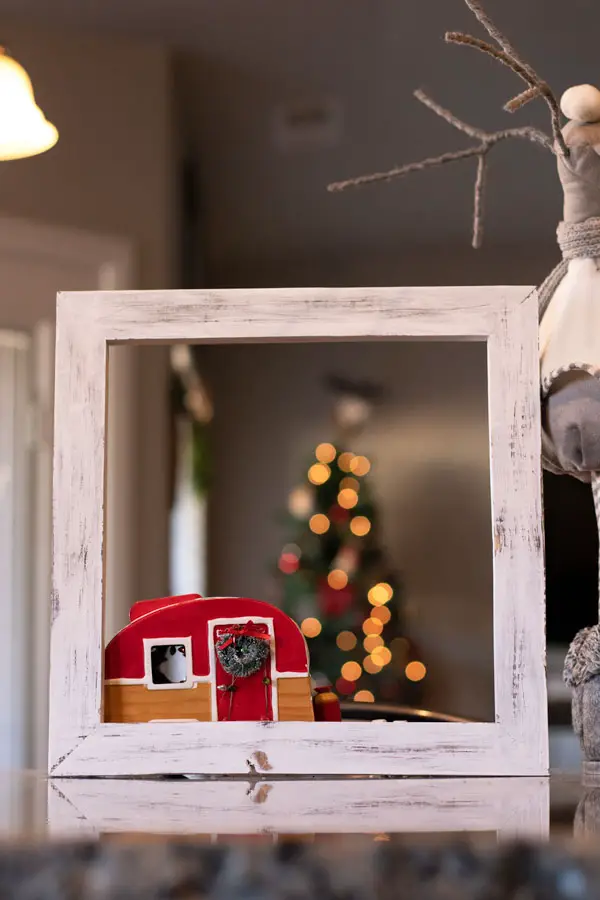 Tools And Supplies
Wood Frame (see posts above on how to make)
Wreath (amazon)
Jute Twine
Ruler
Glue (hot glue to make quickly)
Wood Stapler (amazon)
Drill
Round Wood Disc (method 2)
Hole saw (method 2)
Framed Wreath Instructions
I used a 10 inch wreath, and my frame has 11 inch sides measured from the insides. A link to the wreath I used is above.
The second method is on a older wreath of mine and you will find a explanation differences near the bottom of the page.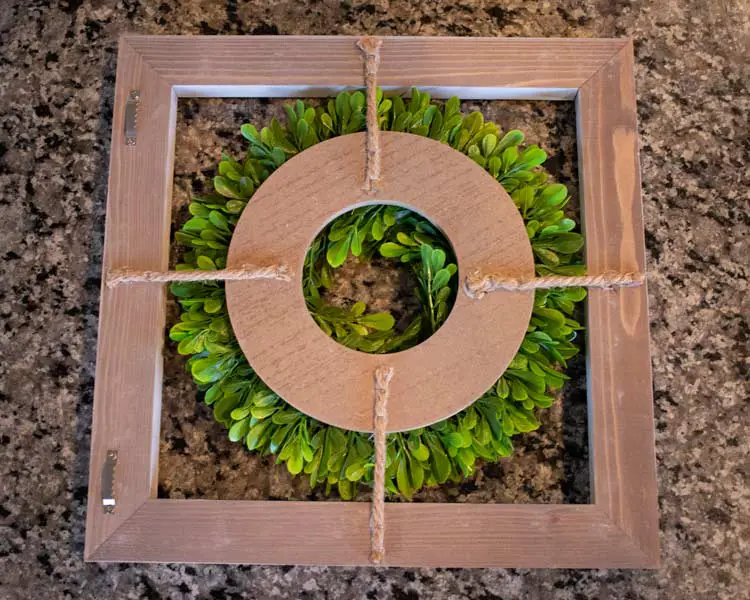 Step 1- Drill Holes In Back Of Wreath
If you are using a wreath like this you are going to drill holes where you will attach you twine.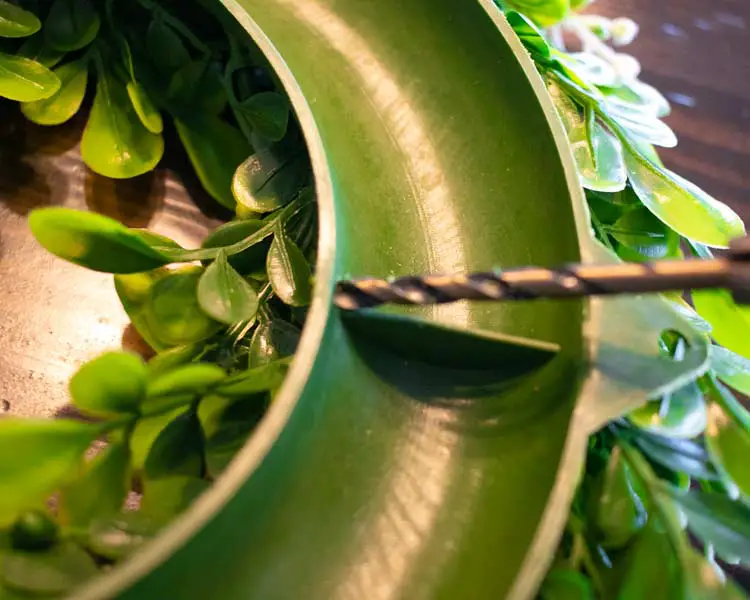 Step 2- Attach Twine To Frame
Make a mark on the back of your frame centered on each side.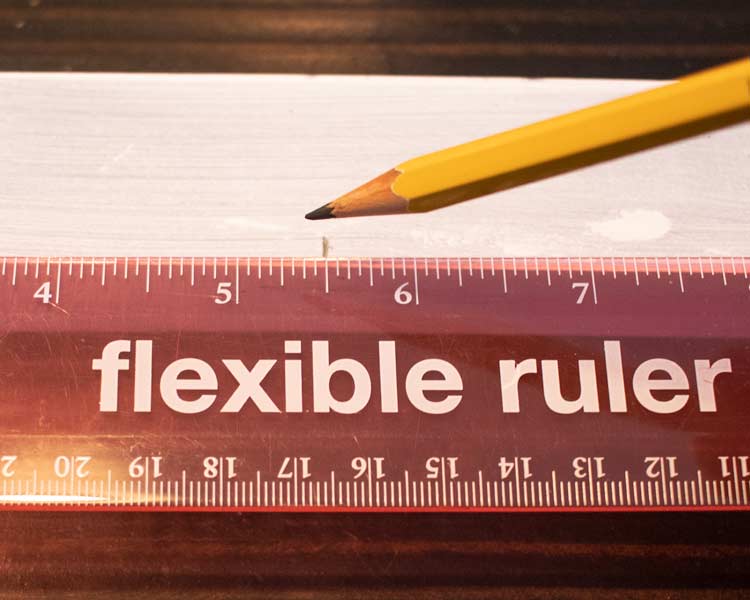 Cut Your twine pieces to a length that is at least the length of your total wood frame, in my case that is 11 inches.
Apply your hot glue in a line on the marks you have made. Do only one side at a time and move quickly to glue your twine on top.
You can use a regular glue like elmers, but you will have to wait for it to dry before you apply your staples.
The point of the glue is not really to hold the project together, but instead to make lining up the twine for staples easier.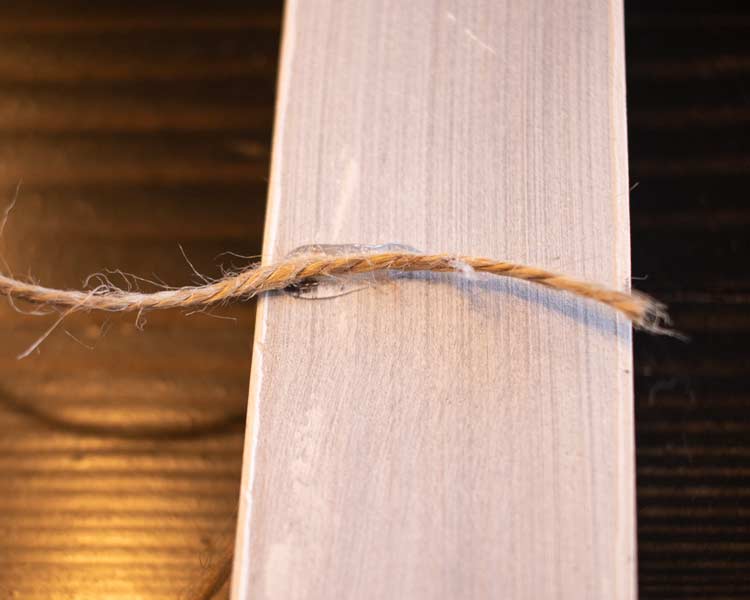 Once your glue is dried, apply staples to the back. I used two staples for this step, but one should work fine.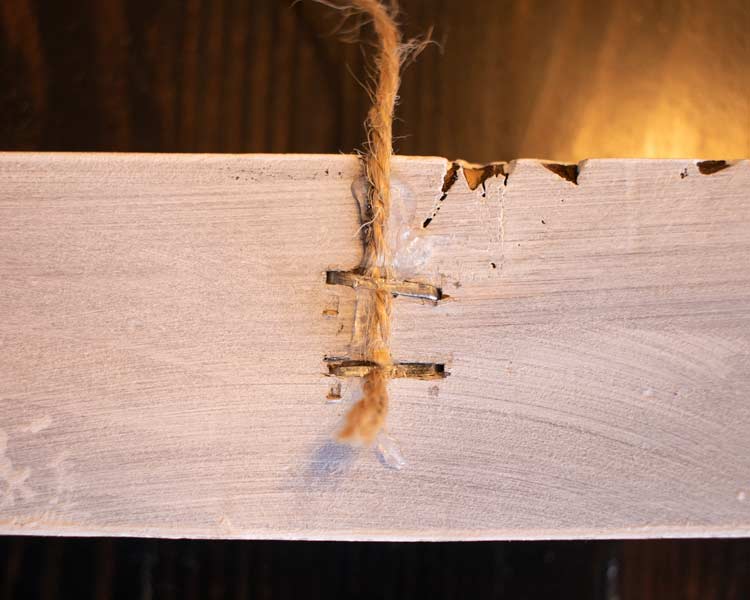 Step 3- Attach Wreath
You may need to elevate your frame so you are able to pull the twine unobstructed. I used another frame I had made but you could use anything you have available.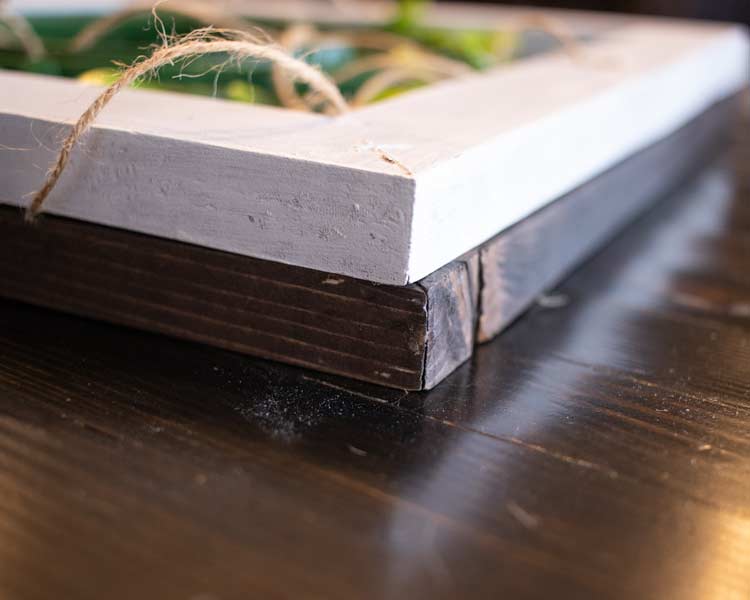 Feed your twine pieces through your holes and center the wreath in the frame.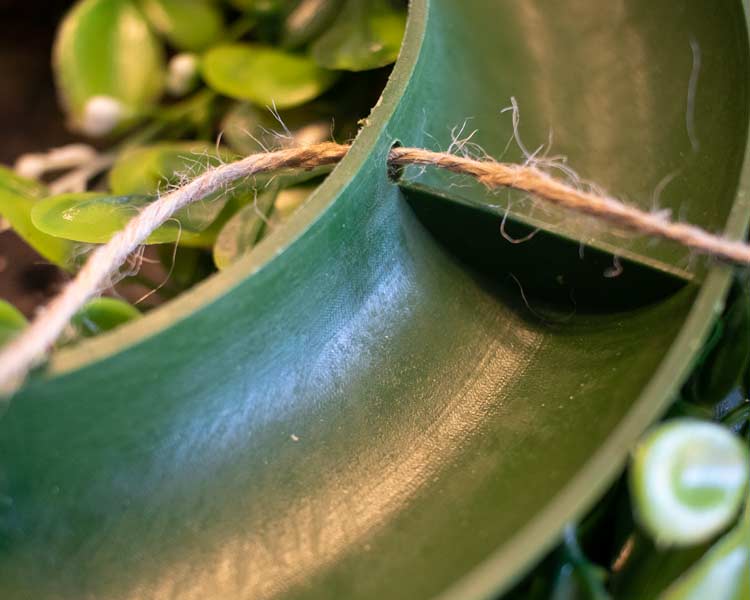 Pull the twine around tight and staple again. It is better to do opposing sides, so top bottom, left right.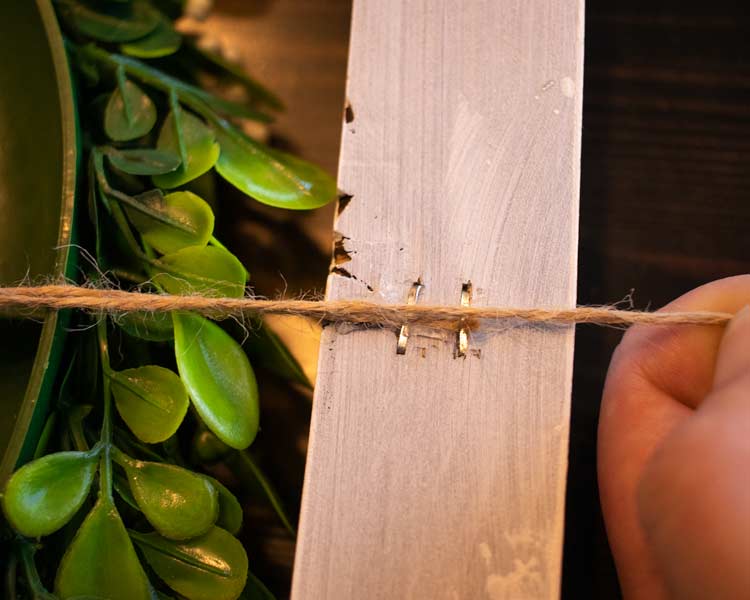 When your done the back should look like this, and you can cut off the extra twine.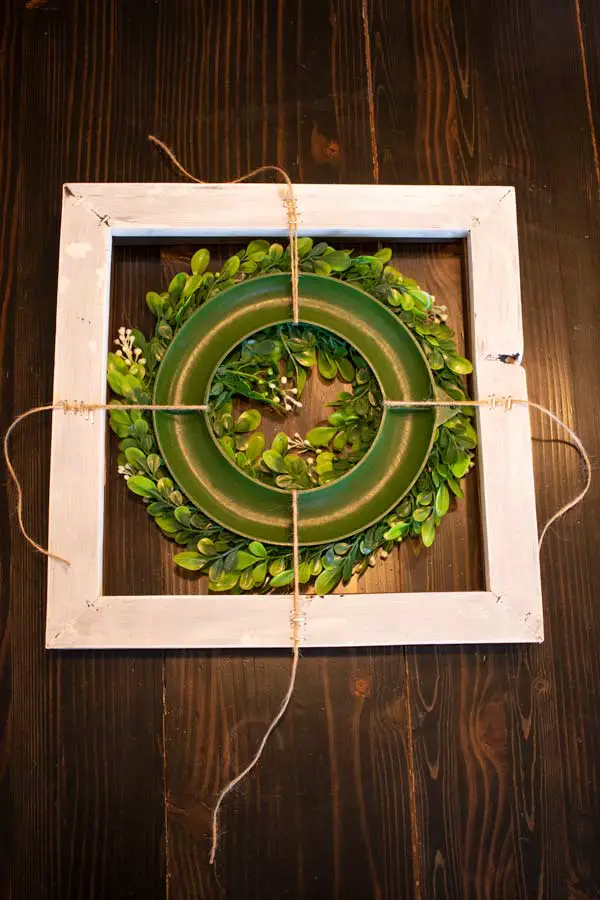 I personally like command strips but you attach frame hangers. The project is ready to put on the wall!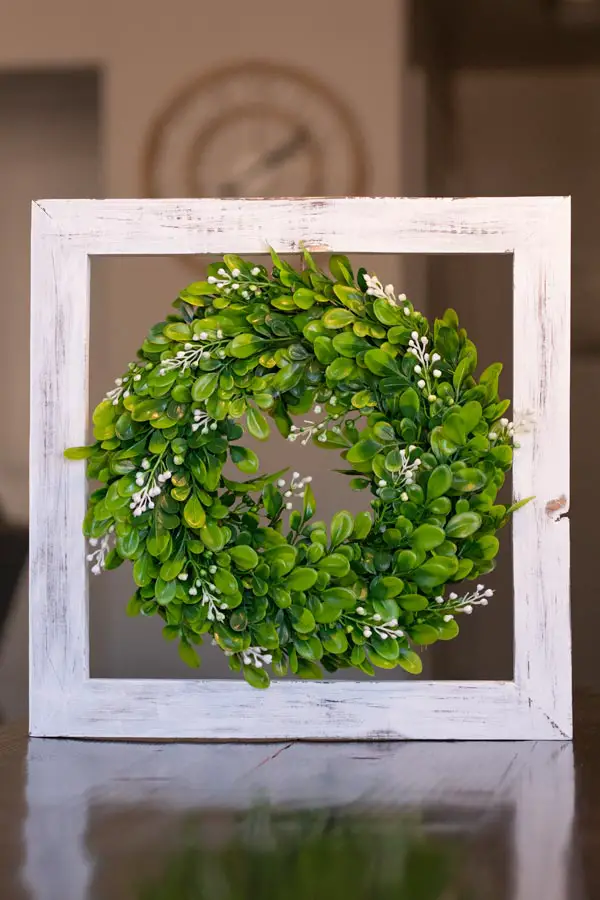 Alternate Method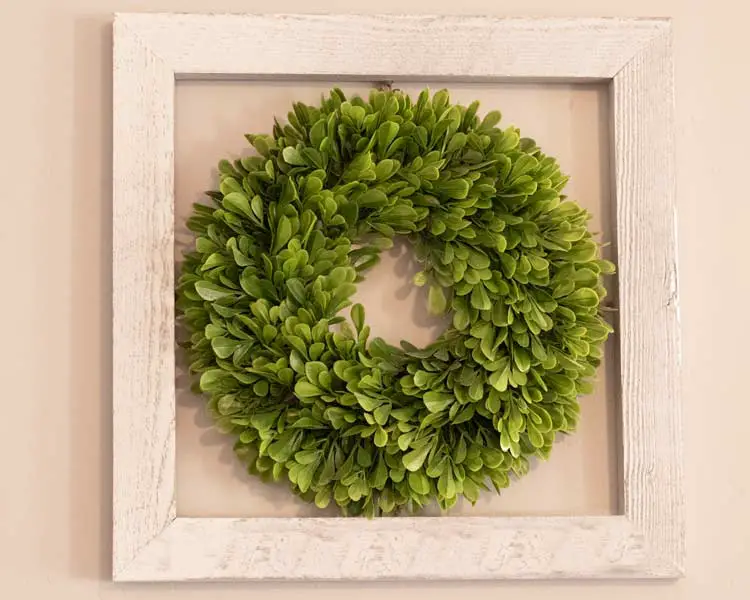 Take a 1/4″ wood disc and use a hole saw to cut out the center.
Glue or staple (depends on wreath) to wood.
Use the method of gluing and the stapling on the frame, then pull tight and staple to back of wood disc.