Here is a free savings tracker pdf to help you reach your goals! There are two different documents, one is a write in version, and the other is pdf with fields that auto calculate. This document is fun way to keep track of your savings goal. Include the write in version in your planner, or save the calculated file on your phone or computer.
Free Savings Tracker Tutorial
It is very simple to use. The first line is were you enter your goal.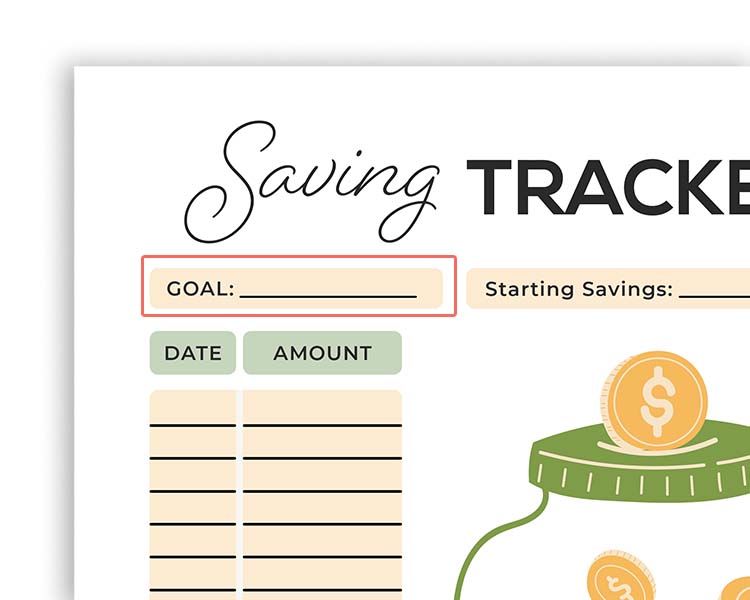 The second line is where you enter the amount you have already saved.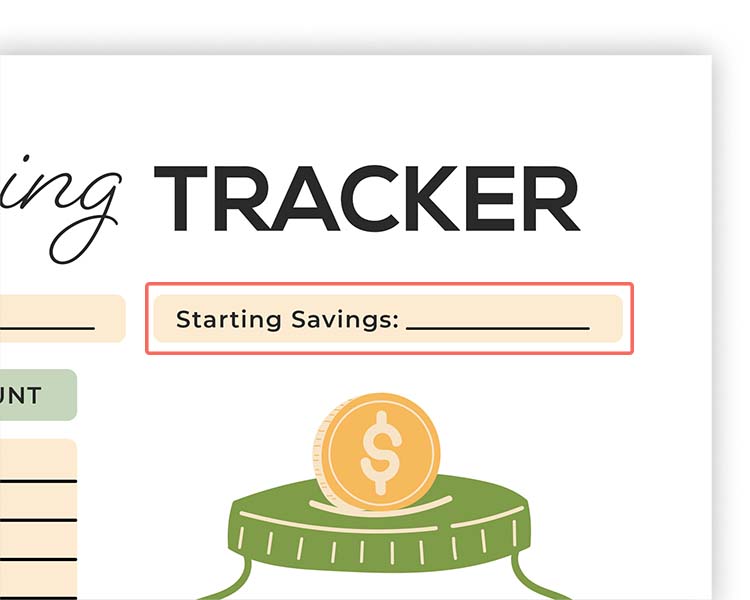 The third area is where you enter all of your dates and amounts you have contributed to your goal.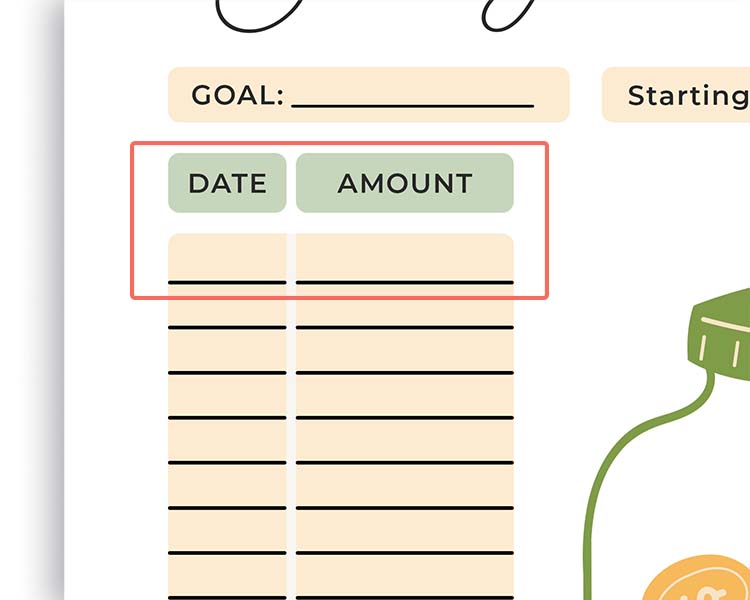 The last line is the running total of what you have saved. That is your initial starting savings plus the other amounts you have contributed.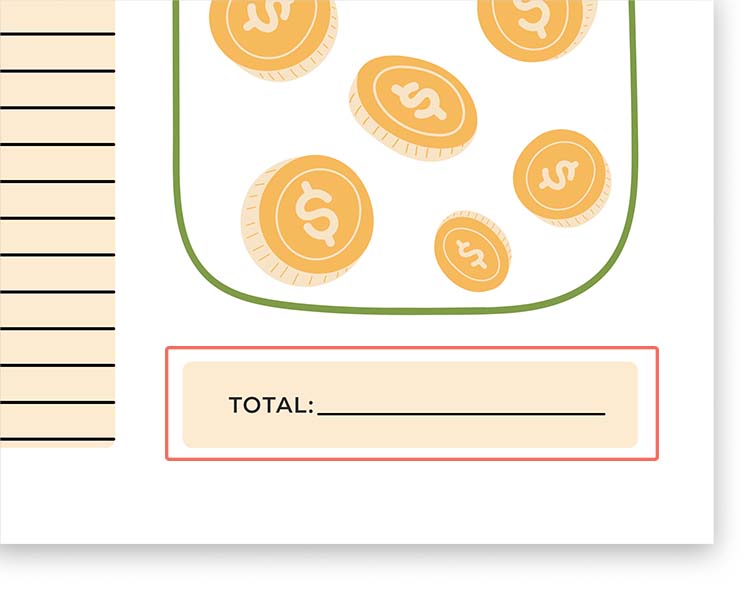 How To Print Your Free Savings Tracker
For your document to print correctly make sure you have the correct settings. Depending on the document or program you are using this may look different but the option should still be there.
Use portrait mode, and shrink to fit. If you are not seeing the shrink to fit option, look under more settings.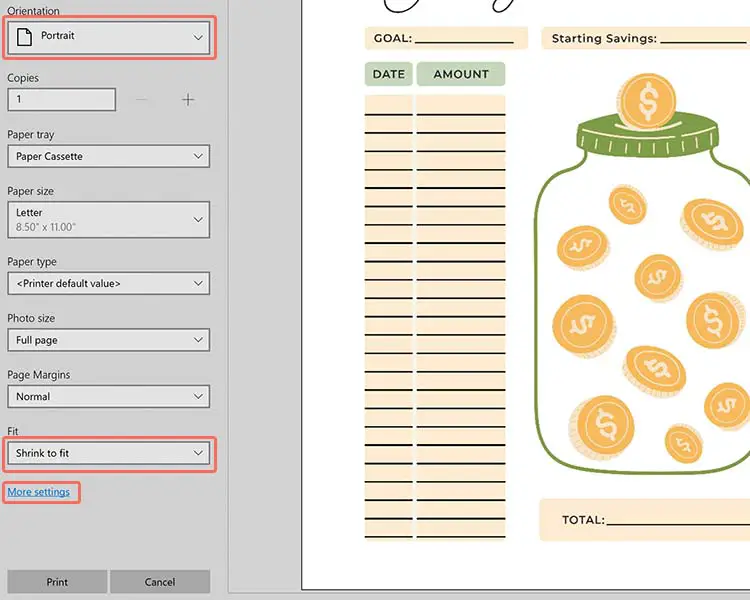 Free Savings Tracker Files
Click on the image below to download for free from my shop. Or you can join the Resource Library for quicker and easier downloads.