Here is a free monthly budget excel doc that is free for you to use! I will also give a brief tutorial of all of the fields and what they do. This document is already formatted so that you will be able to print off a copy and save in your planner or financial workbook.
How to Use Your Free Monthly Budget Excel Doc
Month Section
The first field to enter is the month. This has a drop down section, for ease of use.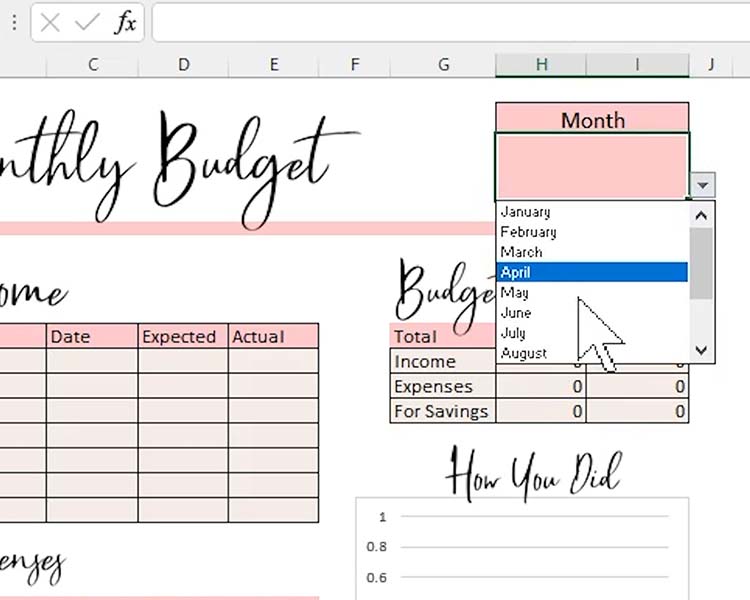 Income Section
The second area is where you enter your income. Type in where the income is coming from as well as a relevant date. The expected column is for how you expect to earn, and the actual is what you actually made. The data you enter here will be used for calculations and graphs, so I recommend typing in both numbers even if they are the same.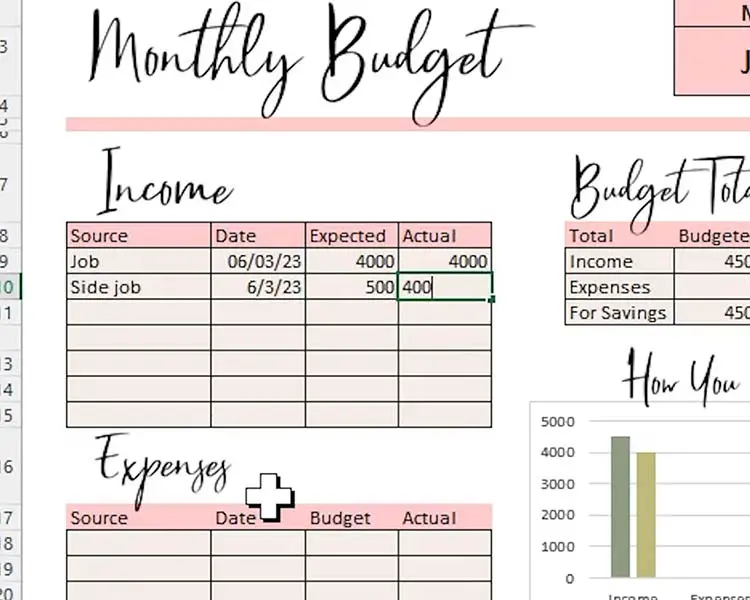 Expense Section
The third area is the expense section. Much like the income section, enter the expense name and date (if applicable). The "budget" column is for what you budgeted for and the "actual" is for what you actually spent.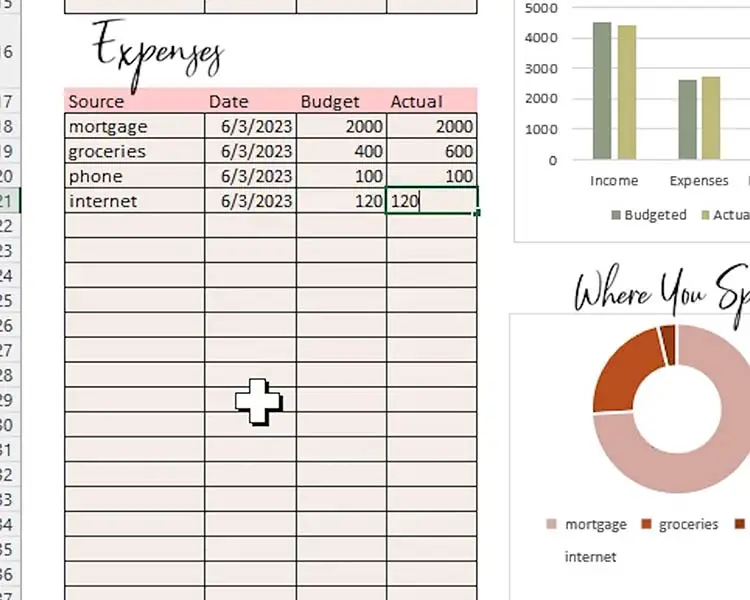 Totals Section
The fourth area is your budget totals. This is an auto calculated table and will tell you your total income, expenses, and how much is left over for savings.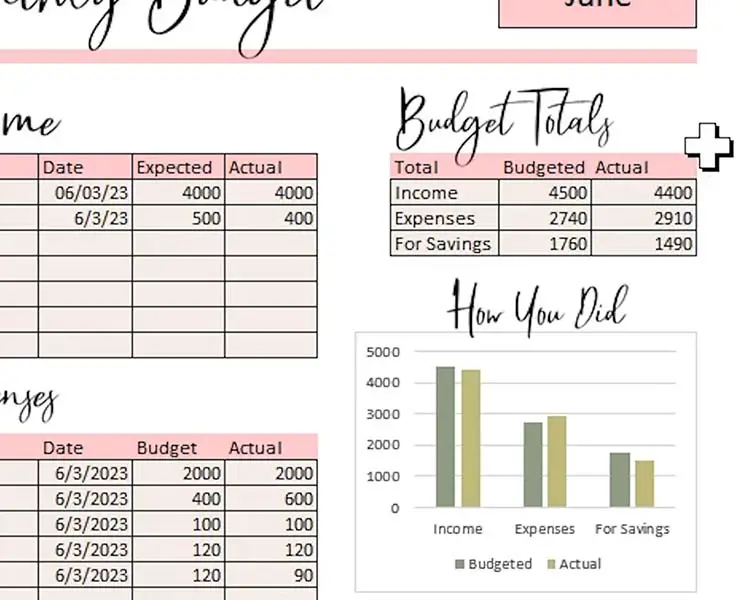 How You Did Bar Graph
The fifth area is a bar graph, so you can visualize you totals and see how you did.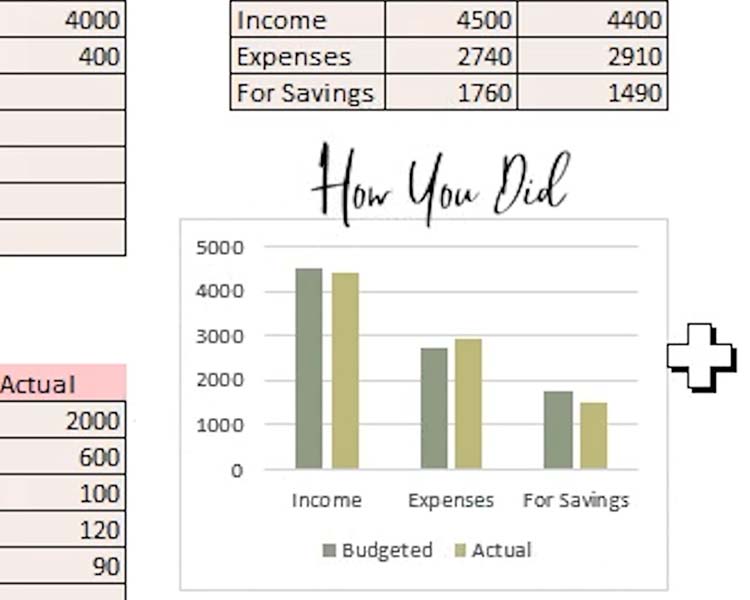 Where You Spent Pie Chart
The sixth area is where you can visualize where you spent the most money. The pie chart makes a good visualization of where the bulk of your expenses are coming from.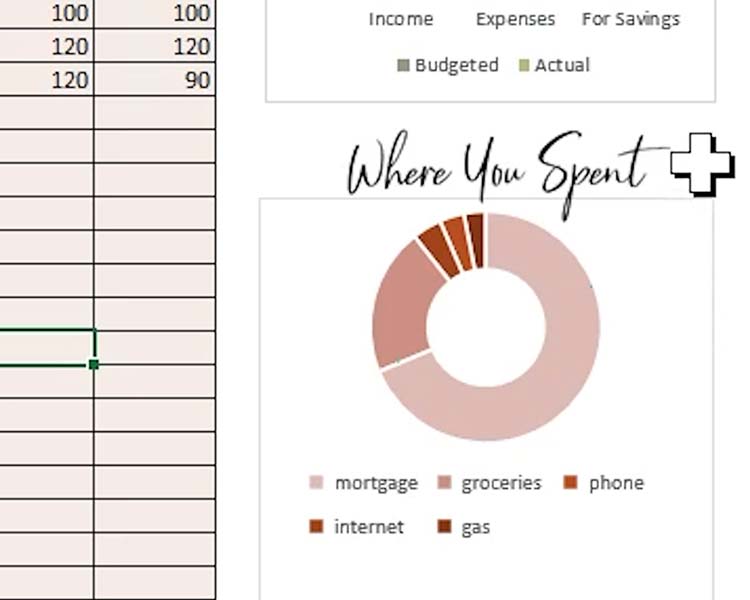 Downloading Your Free Monthly Budget Spreadsheet
To download this document you can click on the image below to download for free from my shop. Or you can also join the Resource Library for quicker and easier downloads.