Here is a free planner I made, with retro designs. A big thanks to threadmama.com! Her artwork is amazing and was used to make this planner. This planner comes with a print and digital version. The printed version has all separated pages. The digital version includes page spreads, which is very helpful when looking at the calendar on a iPad.
I will shortly be making a tutorial on how build your own printed planner at home.
The digital planner is a PDF file and can be used by any pdf reader that you have access too. Good Notes is also a user friendly app you can download to use this planner.
Remember to Save this page! I will be adding an updated calendar here for every year.
What is in the Planner?
The planner includes a unique Retro design for each month. If you are printing this planner it is a nice touch to pair with color coded tabs that match each months colors.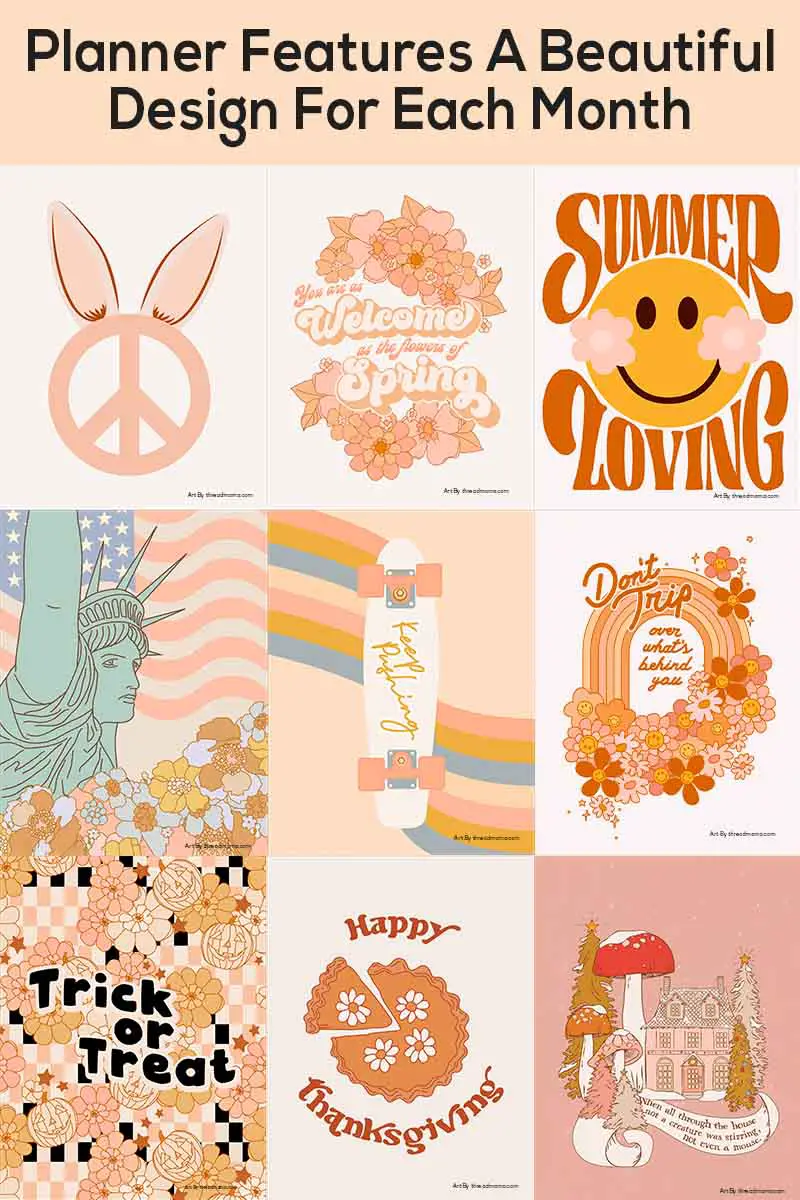 If you are using the digital version, the different monthly design pages make it easy to scroll through the whole planner.
Each month in the planner has its own dated calendar and weekly meal planner. The meal planner has a section for each day of the week and a section for a grocery list.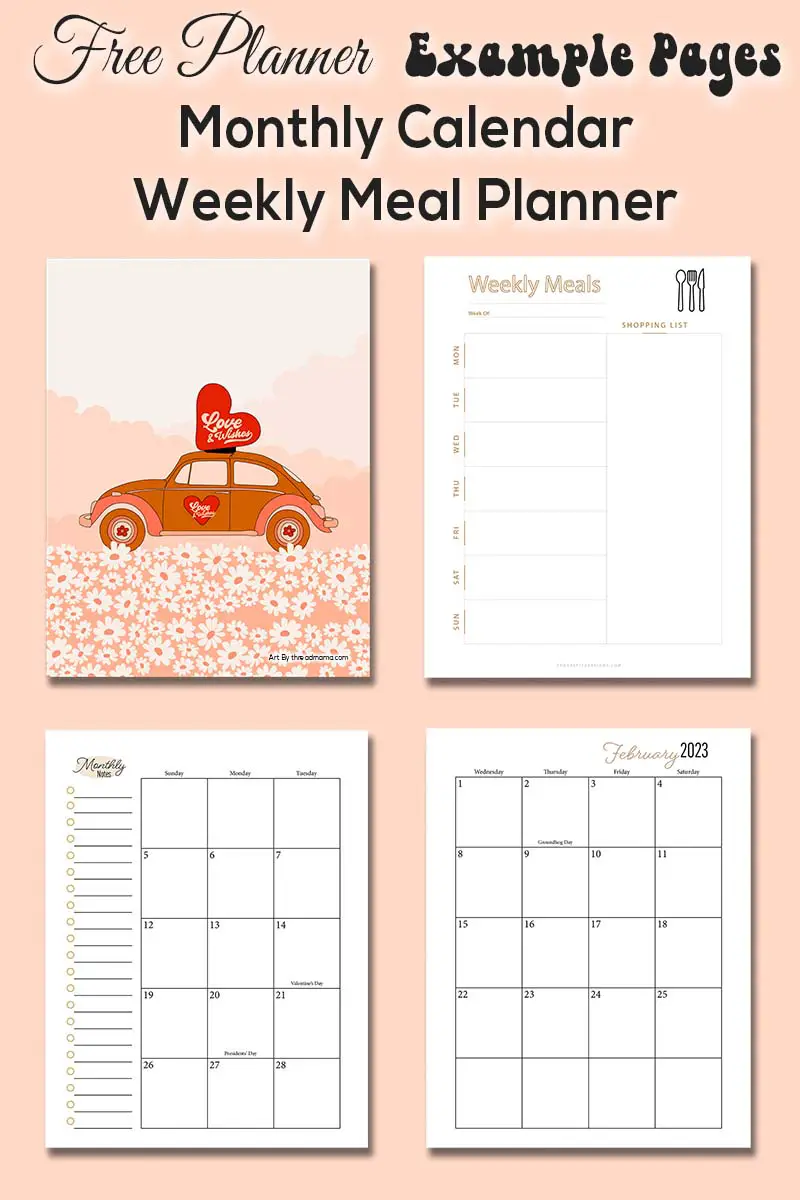 How To Use Your Digital Planner
Once You Download the File, Unzip the file. Included is a print version (single pages) and a digital version (page spreads). You can use either file as a digital planner, but it is helpful to see the whole months and weeks with the spread view (digital version).
If you are unsure how to unzip a file here are instructions for Apple, Android, and Windows.
After the file is download all you need to do is open it up with a PDF reader. If you are using a iPad a native app will open up click on the file, where you will be able to use your digital pencil. If you want something a little better I recommend trying out good notes, that is an app I have used, but there are others to choose from.
Downloading Your Free Planner
To download your free planner you can click on the image below. You can also Join The Resource Library for quicker and easier downloads of all the things we offer for free.