I have been having Hobby Lobby withdrawals since moving away from our closest one! I went into Joan's to look around, but they didn't have much Christmas Decor on their shelves yet. I thought I'd get a head-start on my DIY decoration's. I decided to make an easy Pom Pom Christmas Tree, and the best part is you only need a few supplies to make one! Follow below for an easy Tutorial.
Supply List
Styrofoam Cone
Pom-Pom maker
Yarn (color of your choice)
Hot glue gun
Scissors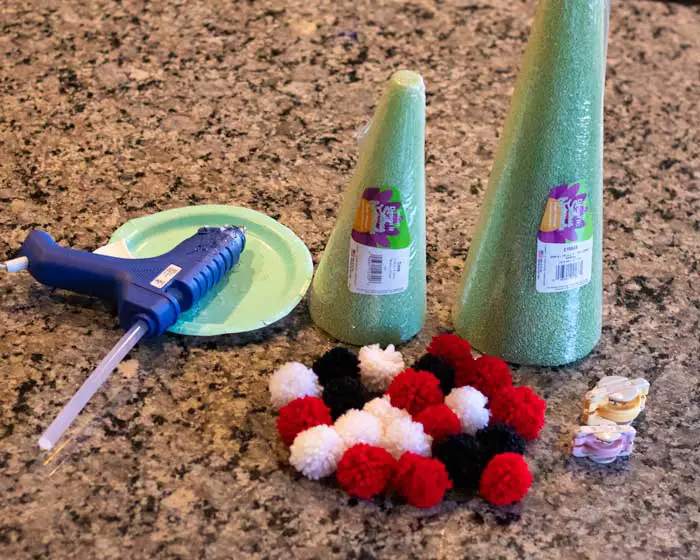 Christmas Tree Steps
Step 1- Grab your yarn (I used red, white, and black).
Step 2- Use your Pom-Pom maker to start making your Pom Poms. The amount of Pom-Poms will depend on the size you make them.
For example, it took 105 small Pom Poms for a cone that was 15″ tall and 5″ wide at the base. That is a lot of Pom Poms!
Luckily I had my Pom-Pom maker that made the process easy, and kind of relaxing, while watching tv. For a tutorial on how to use the maker I used and to get your own, here is my post on that.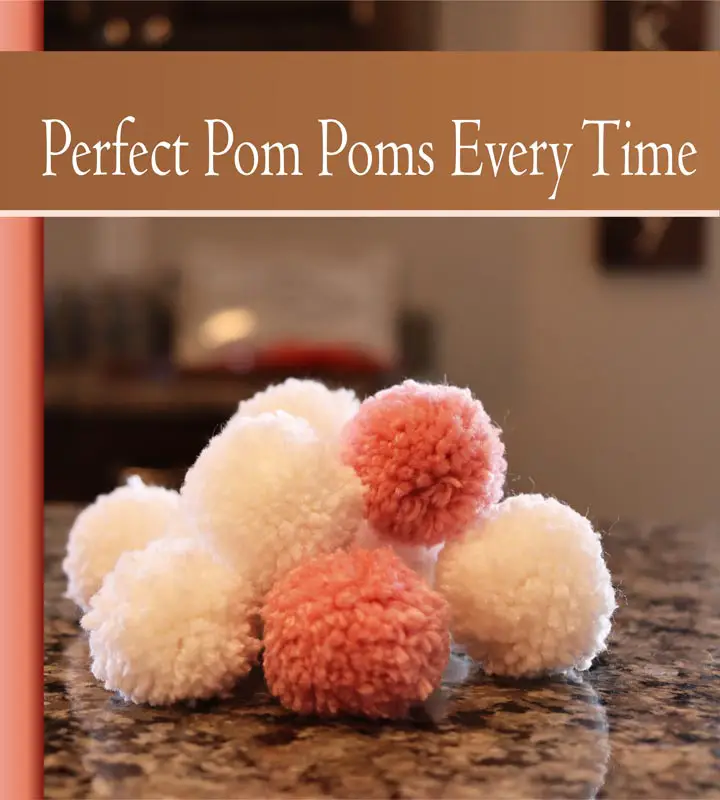 Step 3- Once you have a good amount of Pom Poms made, you are ready to start gluing them onto your Styrofoam cone. Start from the bottom and work your way up.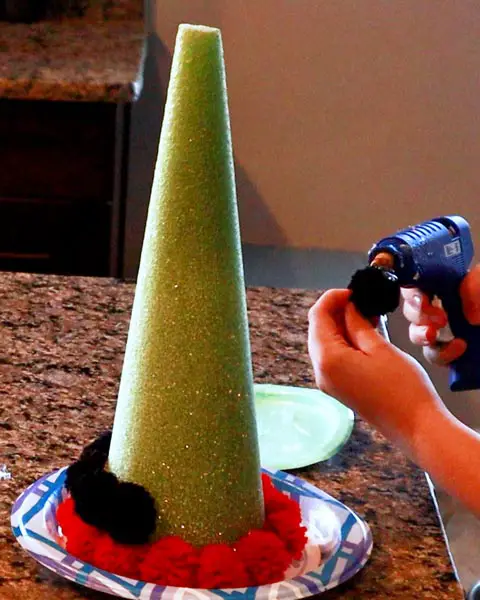 Step 4- I alternated my 3 colors of Pom Poms for each row, but you can do whatever pattern you want!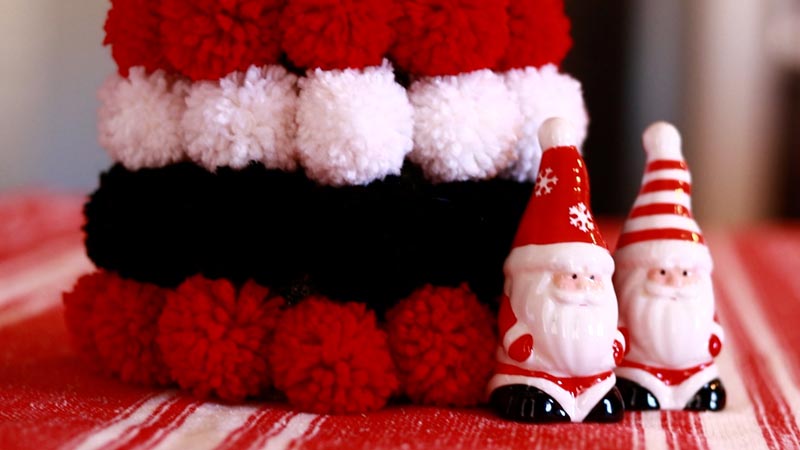 Step 5- Time to decorate!