Love is in the air! It's so fun putting together a simple Valentines basket for your special someone. This year I was able to find my items at Walmart, Target, and Dollar Tree. I was able to put together a cute basket for under $25! Follow along below as I show you some tips on how to put together your own basket.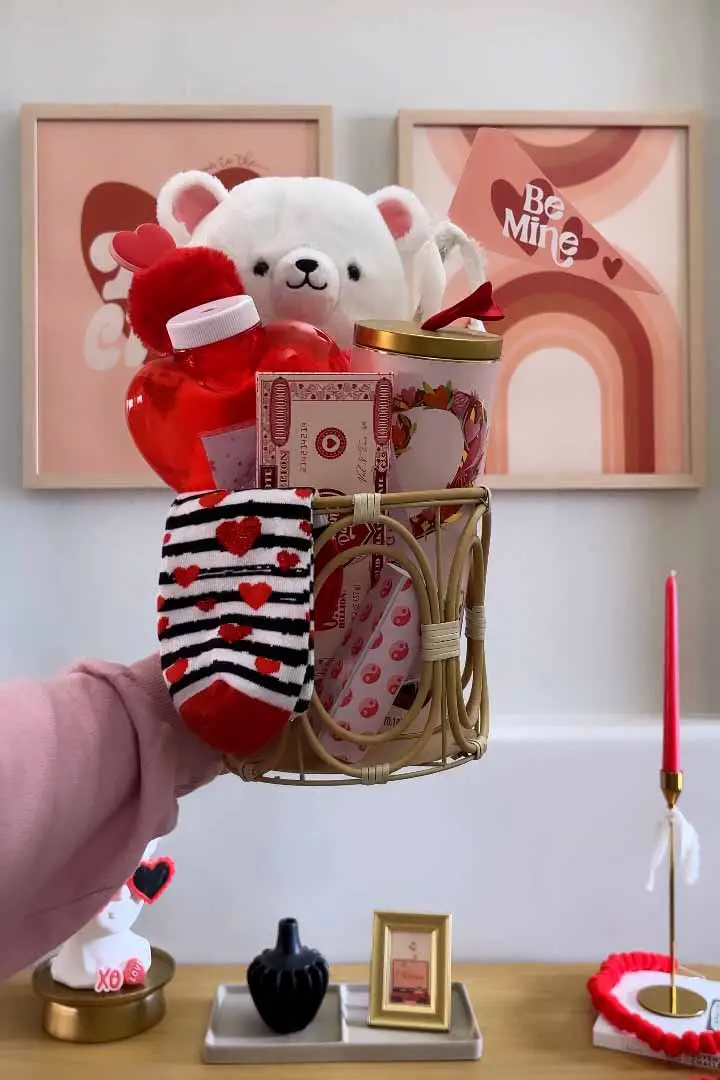 Ideas For Creating Your Basket
Picking Out Your Basket
Find the size of basket that you want to work with. I found mine from Target Dollar spot for $5! Dollar Tree had a few options which you can't go wrong with for the price. I was very impressed with their selection this year.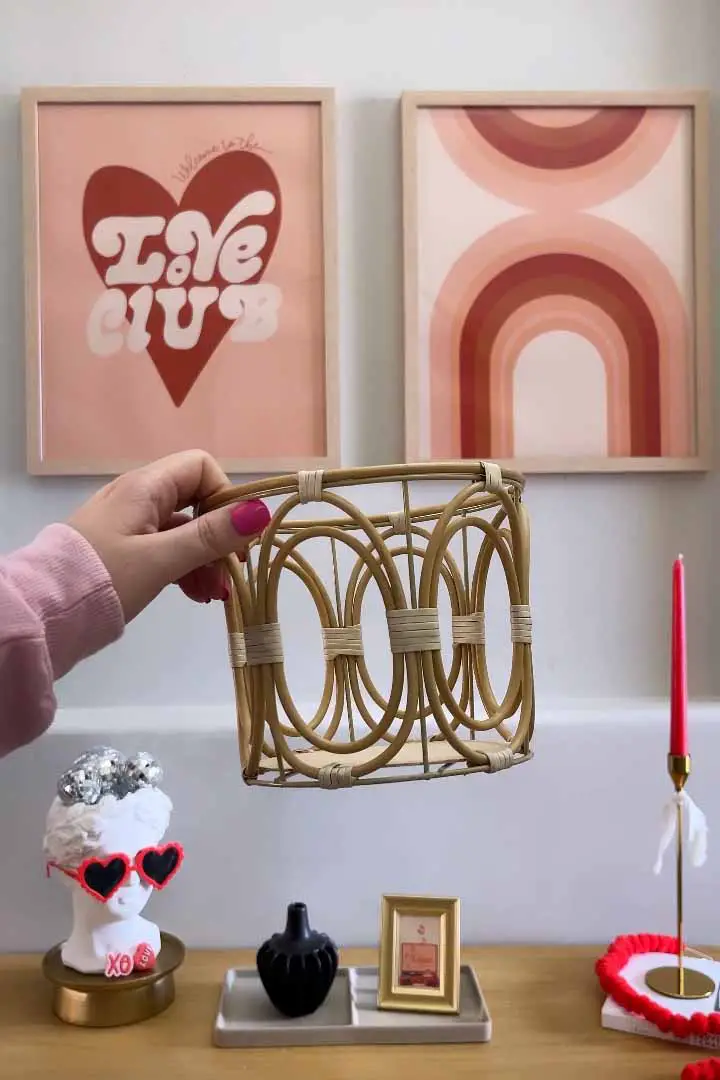 Add Useful Items
Depending who your basket is for, think about the items that they could actually use or need. For the hubby I would put items in that he will actually use since he isn't much of a candy person. Some ideas could be Savory snacks mixed with a new hat, a razor, and some new hot sauces! Have fun and personalize your basket to your loved one!
Useful Item Ideas
Snacks- Start with a selection of chocolates and treats like cookies, brownies, and Valentine themed candy. Then add some salty snacks like pretzels, nuts, and popcorn.
Toys/Stuffed Animals- Depending who your basket is for, you may want to add toys for kids. A stuffed animal is always a cute touch that will make your basket warm and inviting. Plus it's a good filler for your basket!
Valentine's Apparel- Adding some adorable Valentine's Day-inspired apparel to your basket can really get you in the spirit of the holiday. I added some cute heart-shaped socks to my basket – not only are they adorable, but they were also a great bargain that I found at the Dollar Tree!
Self Care Items- I added a nail buffer to my basket and also some hot/cold heart shaped eye pads. A great idea would be some nail polish or press on nails. If you are making this for a guy, you might want to add in some more practical items such as a razor.
Valentine's Household Goods- Kitchenware is an ideal way to add festive touches to your basket. From utensils and dishes to drinkware and towels, you can find an array of themed household goods to fit your loved ones style.
Personalized Touches
Add some cute details. A personalized name tag is always cute! I love using printables and making a pennant/sign for my baskets. You can always add some of your favorite ribbon to complete the look!