We built our first home 2 years ago in Southern Utah. The builder that we used for our home wasn't a Custom Builder so we didn't have much of a choice on our lighting packages that came with our home. We knew that we would eventually swap out the lighting fixtures that were our own style. I have listed a few things below to keep in mind when updating your lighting while on a budget.
Identifying Your Lighting Style
In our home we have an open concept where our living room, dining room, and kitchen are essentially one big room. I wanted to make sure that what I chose for over the island would match with what I wanted over our Dining Table.
Keep in mind that you would want to make sure that the lighting you do choose will all match together in the space that you are working with, and that it will match with your home decor/style of your space.
Tip: For hanging lights on slanted ceilings, chains and cords are the way to go. If they hang down with stiff rods the lights can look off.
Here are a few different styles of lighting that I love!
Boho Style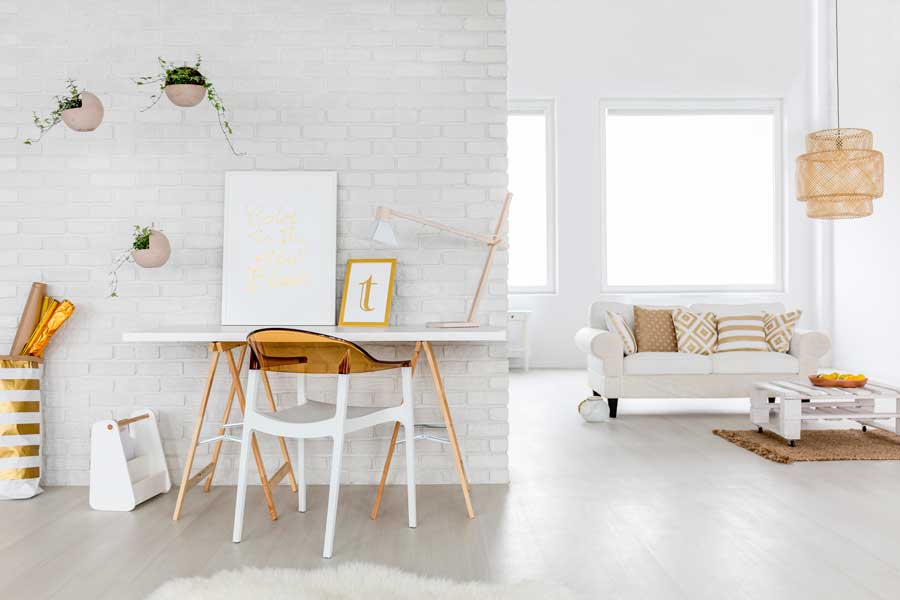 Modern Style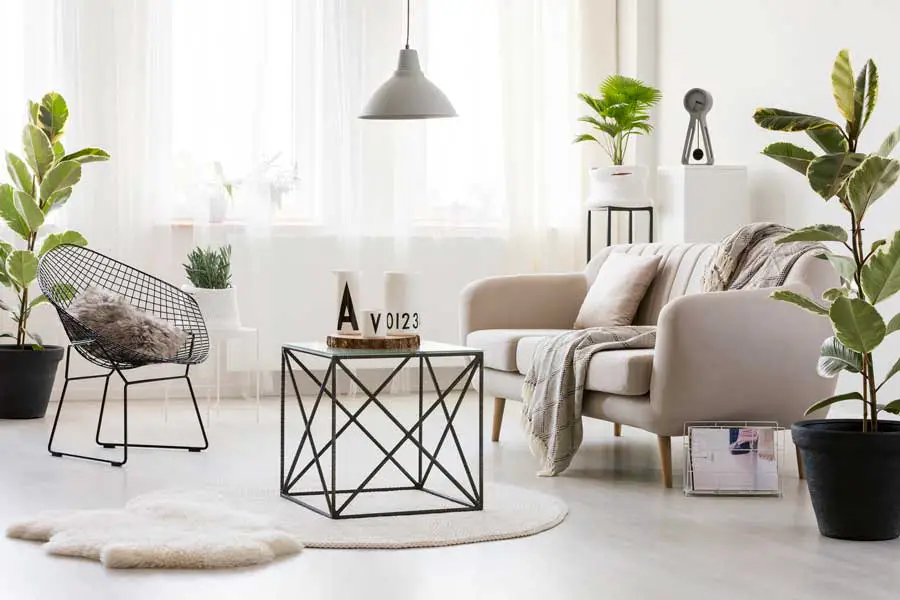 Modern Farmhouse Style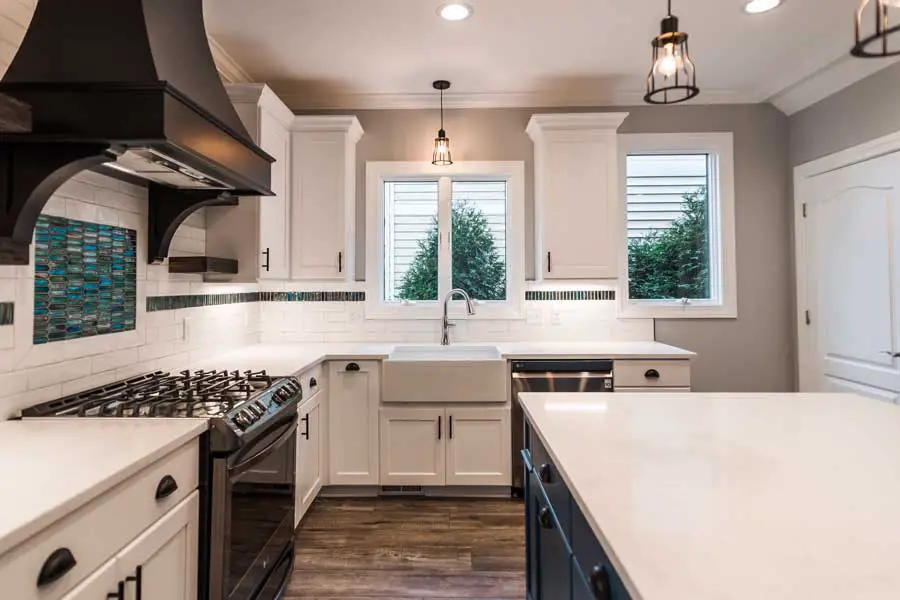 Rustic Farmhouse Style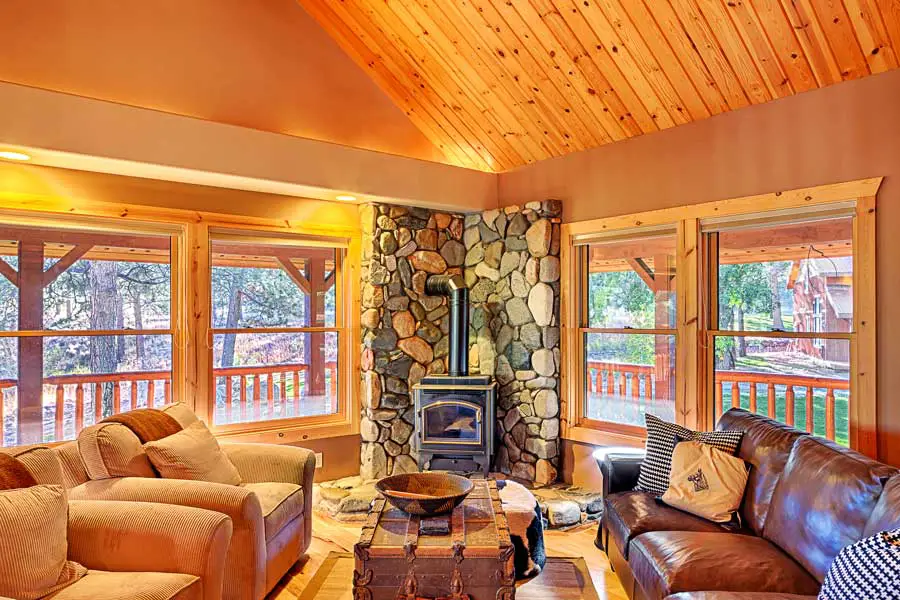 I decided to go with a more Modern Farmhouse look. I love the vintage warm lightbulbs. Here is what I did!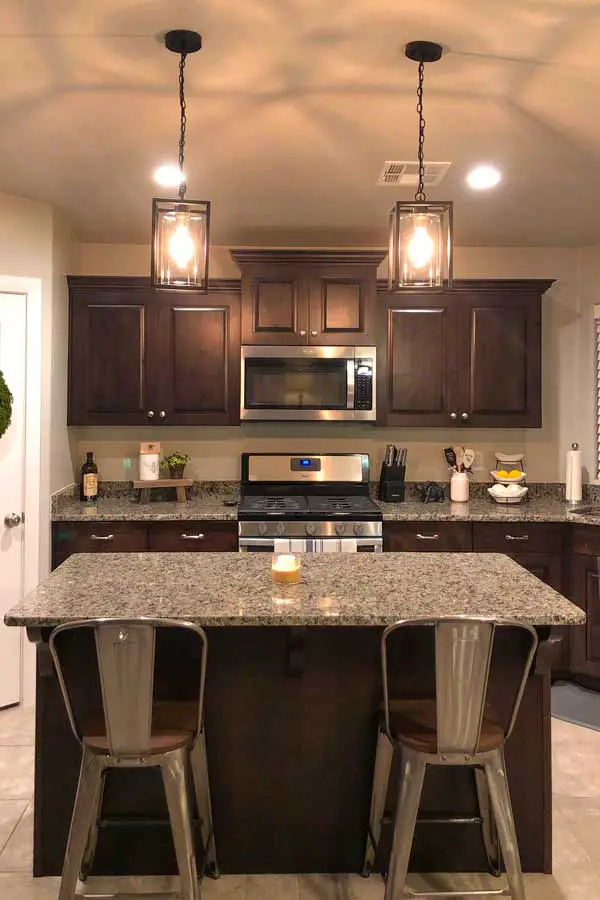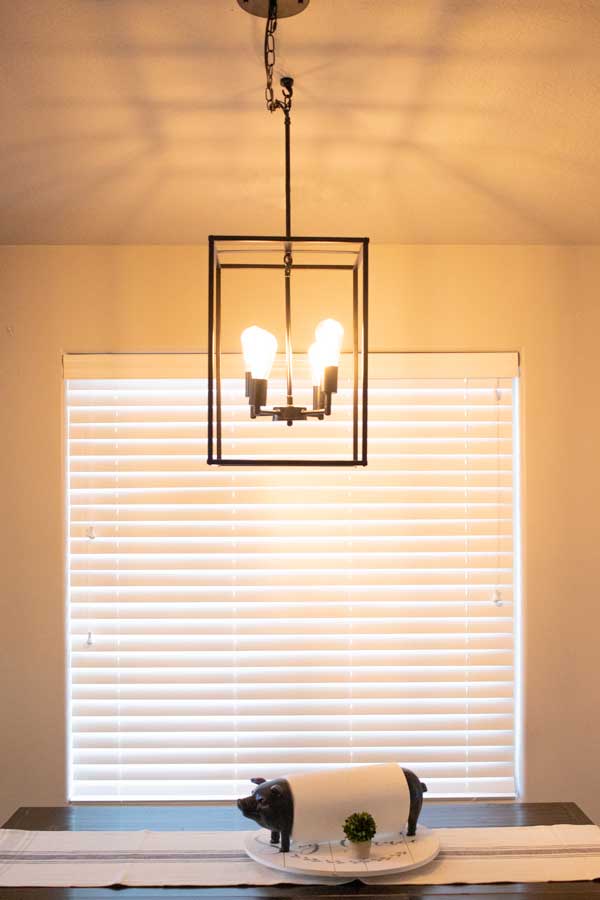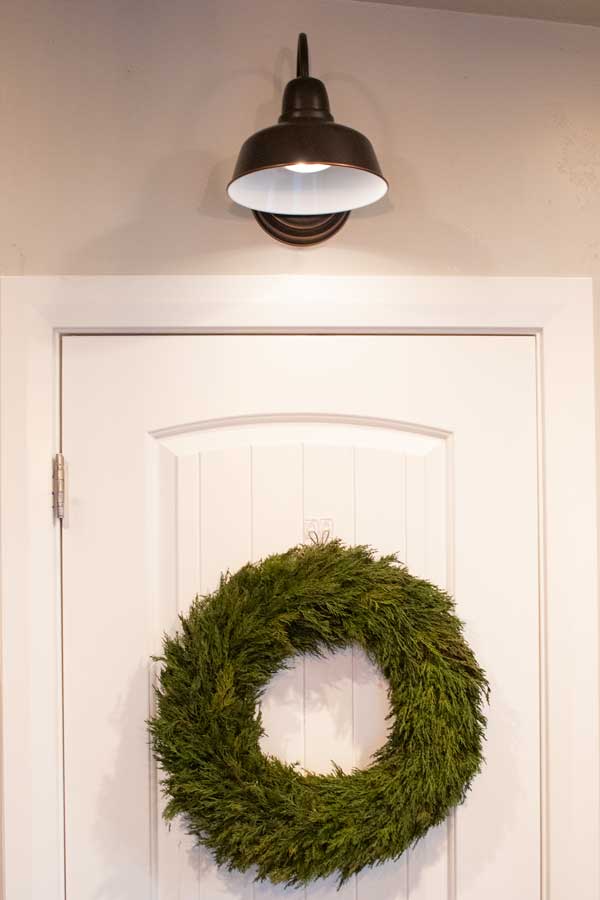 I was able to add this gooseneck light above our pantry without any wires. Be sure to check out the post where there is a super simple hack for the light bulb! Here is my post on that.
Identifying Your Budget
Your budget is totally up to you, but you don't have to spend a lot of money to really make a room pop! I have seen a lot of home decor shows that have spent thousands on their lighting, and I'm here to tell you that you don't have to spend so much money to get the look you're going for. Of course we would all love to be able to spend $10,000 to update our lighting fixtures, but I was able to spend under $400.00 and it made a huge difference in our living space!
Another important thing to keep in mind would be if you are going to be hiring someone to install your lights. Hiring a professional can cost as much if not more than the light they're installing. I was lucky enough that my husband was able to put our lights up for us to cut that cost. Installing lights yourself can be an easy task, but if you are unsure about what you are doing, you are better off hiring a professional.
Before & After