This year everybody finished. This year we had no collapses or dropouts.
The key to everybody making it to the finish line was pre-assembled houses.
Hear me out, we have been doing a gingerbread contest for many years now with my family and inevitably someone will dropout and or have a collapse.
This year was different, and all six houses reached it to the judging table!
The other great thing, switching to pre-fabricated ginger bread houses allowed everybody to focus on their decorating.
Even with premade gingerbread houses, each house felt unique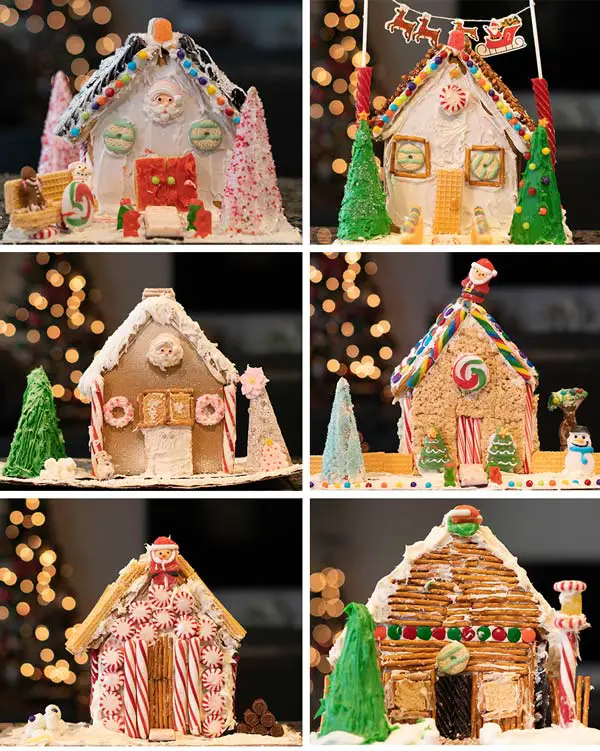 Here is the brand we used, we picked it up at our local Walmart for about $9.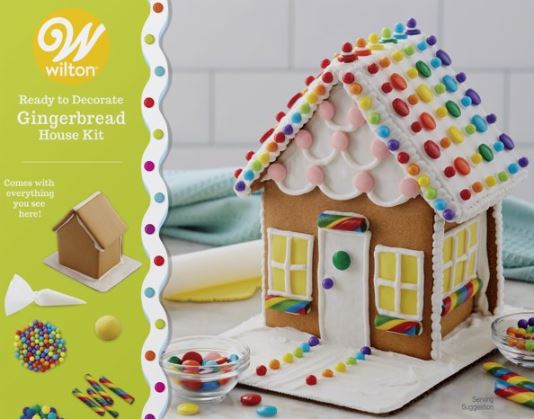 The kit comes with some decorations but I definitely recommend picking some more goodies to decorate your house.
Gingerbread House Ideas
Create a tootsie roll log pile, pretzel stick door, or wafer cookie roof.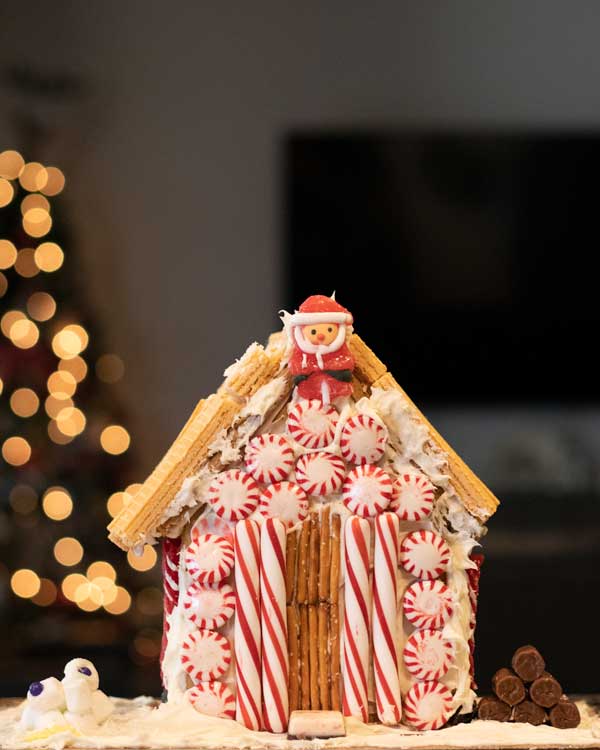 Create rice crispy stucco walls, a candy cane door, or tootsie roll tree.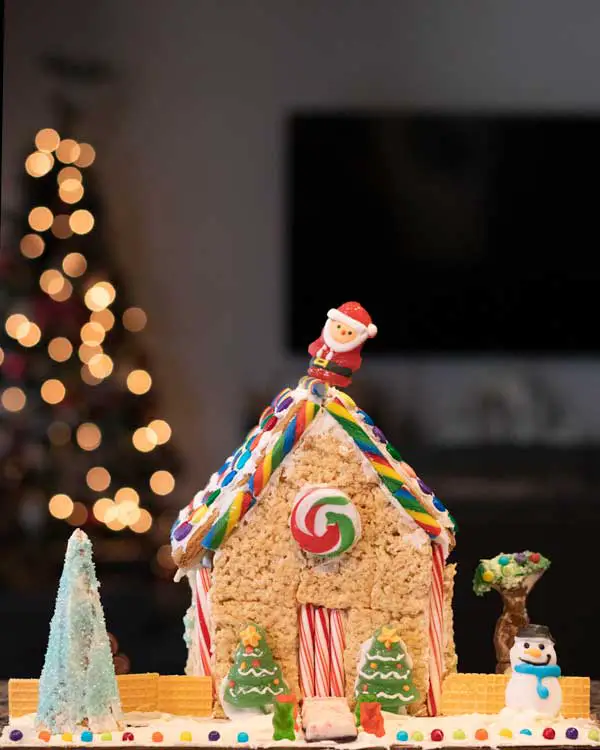 Create a marshmallow snow pile, ice cream cone trees, and pretzel stick chimney.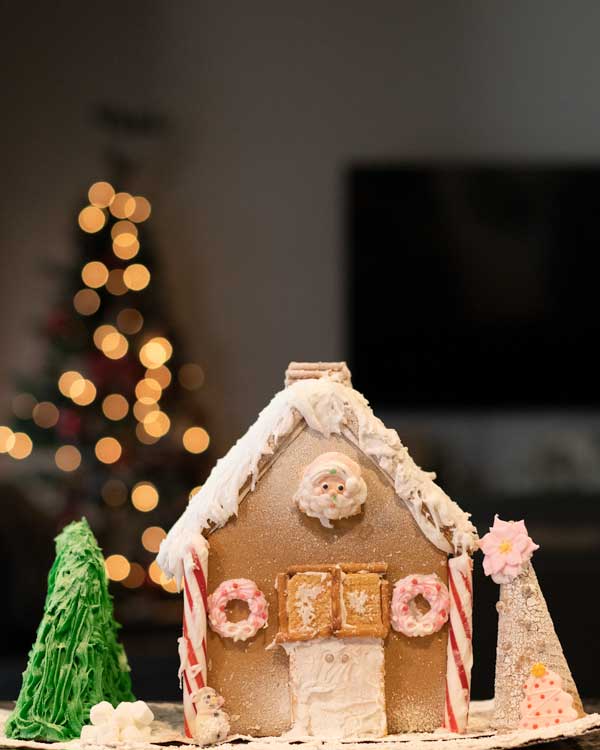 Create a wafer cookie door, licorice poles, and peppermint wreath.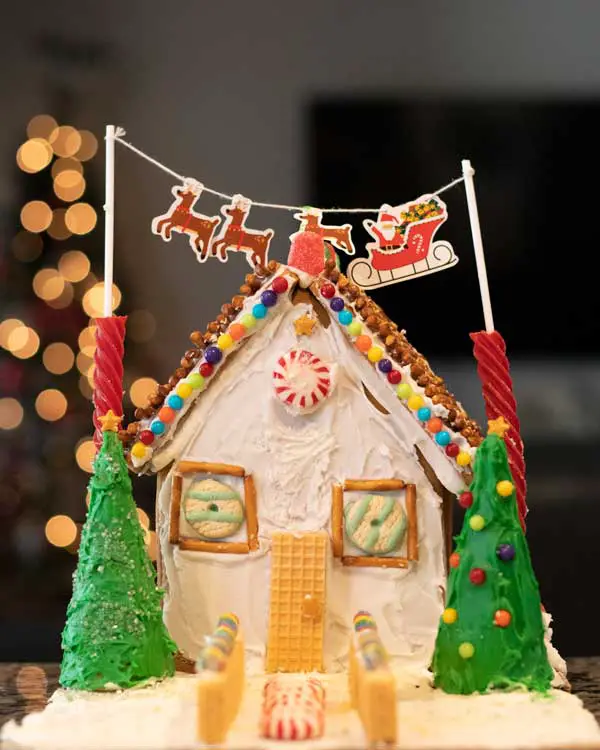 Create a wafer cookie bench, licorice roof, and sugar crystal sprinkled trees.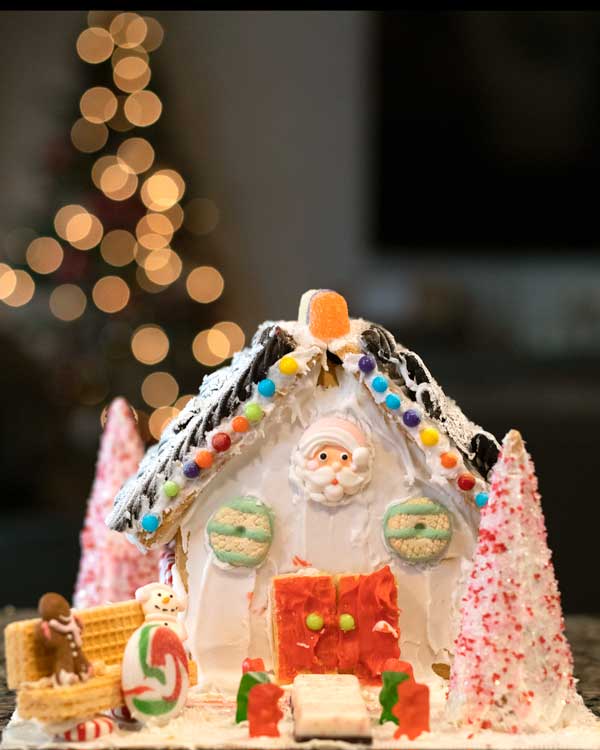 Create a pretzel stick log cabin, peppermint candy light pole, and pretzel stick fence.