This is how to make faux ceramic vases by upcycling your old glass vases using paint and baking soda! If you don't have a glass vase you are wanting to use, then check out your dollar store or thrift shops to make this project budget friendly. I used a few that I had laying around, and the other ones that I got were from people in my neighborhood facebook group. I even used this method on a ceramic vase that I already had to give it some texture!
Supplies Needed For Faux Ceramic Vase
Acrylic Paint (other paints works too)
Baking Soda
Paint Brush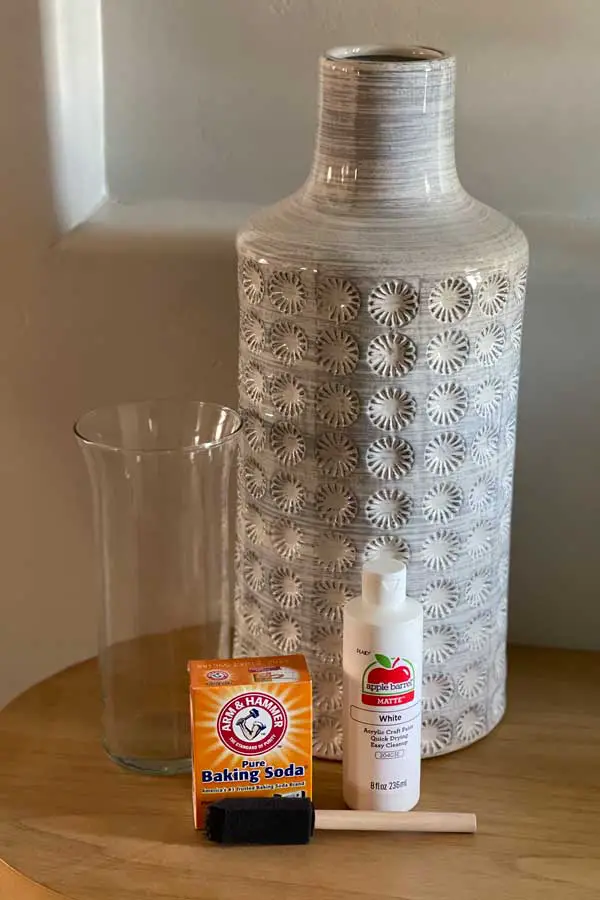 DIY Ceramic Vase Steps
Mixing your paint
Take your acrylic paint and mix in some baking soda. Start with a small amount of baking soda and mix together to see what consistency it is at. You can always add more for more texture. The paint to baking soda ratio is really up to you. You just don't want it too clumpy.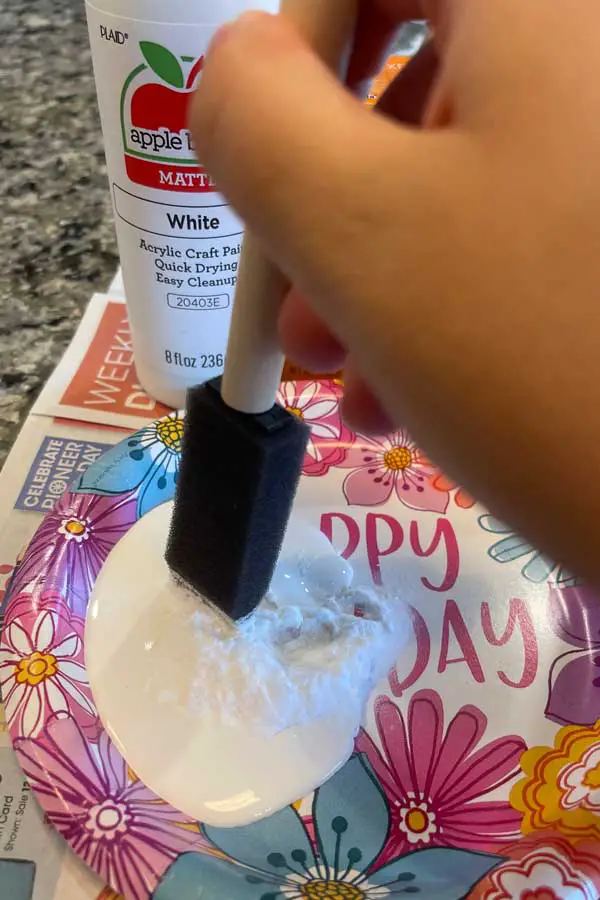 Start painting your vase
I like to work in a "dabbing" motion to make it more textured, but it's totally up to you! I have made a few vases that I used an "up and down" motion like you would usually use while painting. The dabbing motion definitely makes it look more textured and ceramic type vibes. Do 1-3 coats of this letting it dry in between coats.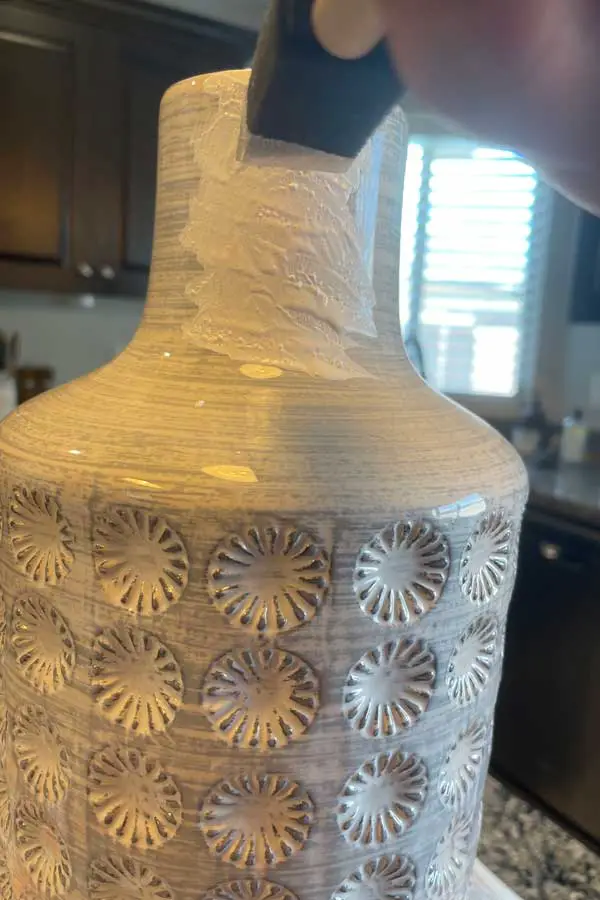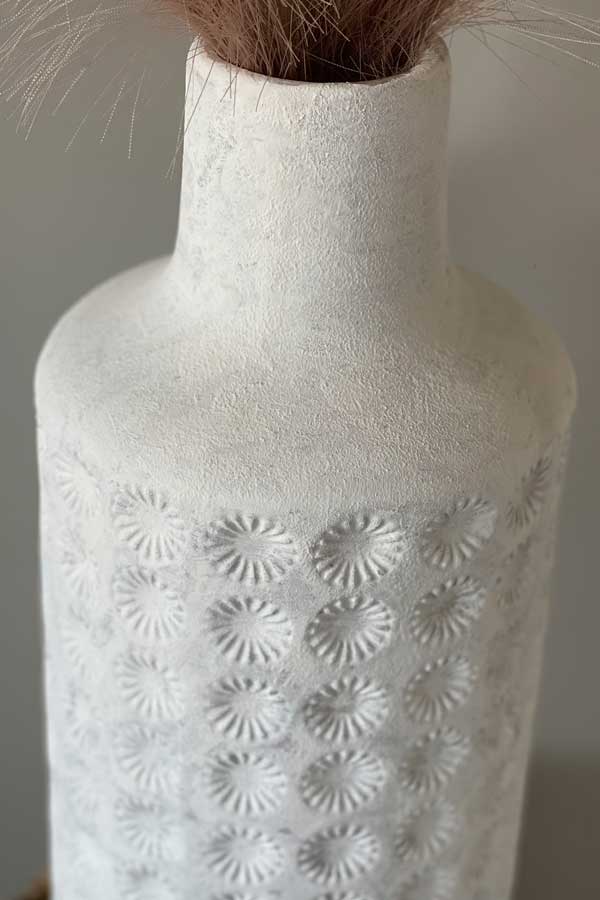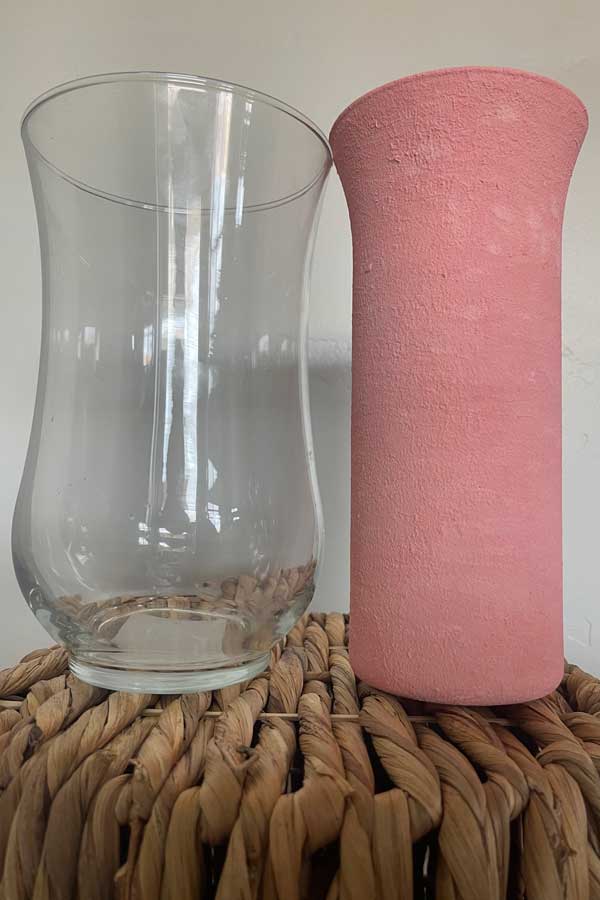 Time To Decorate
I added some pampas grass in my vase! I also have some of my smaller vases as accent pieces around the house. You can do whatever your heart desires with these vases!