Graduation is just around the corner, and class of 2020 will definitely be one that we remember forever! I decided to make some fun and easy graduation pieces that you can place around the house. Below you will find my step by step tutorial.
Supplies You Will Need
Colored Cardstock of your choice (I used Recollections from Michael's)
Free Graduation Cut Images from my shop or in the resource library
Wood Dowels (Purchased from Hobby Lobby, you could use straws)
Scissors
Hot Glue
Vase or Jar (I used a milk jar)
Cut Machine of your choice (I used my Cricut ExploreAir2)
Blue Cutting Mat for your Cardstock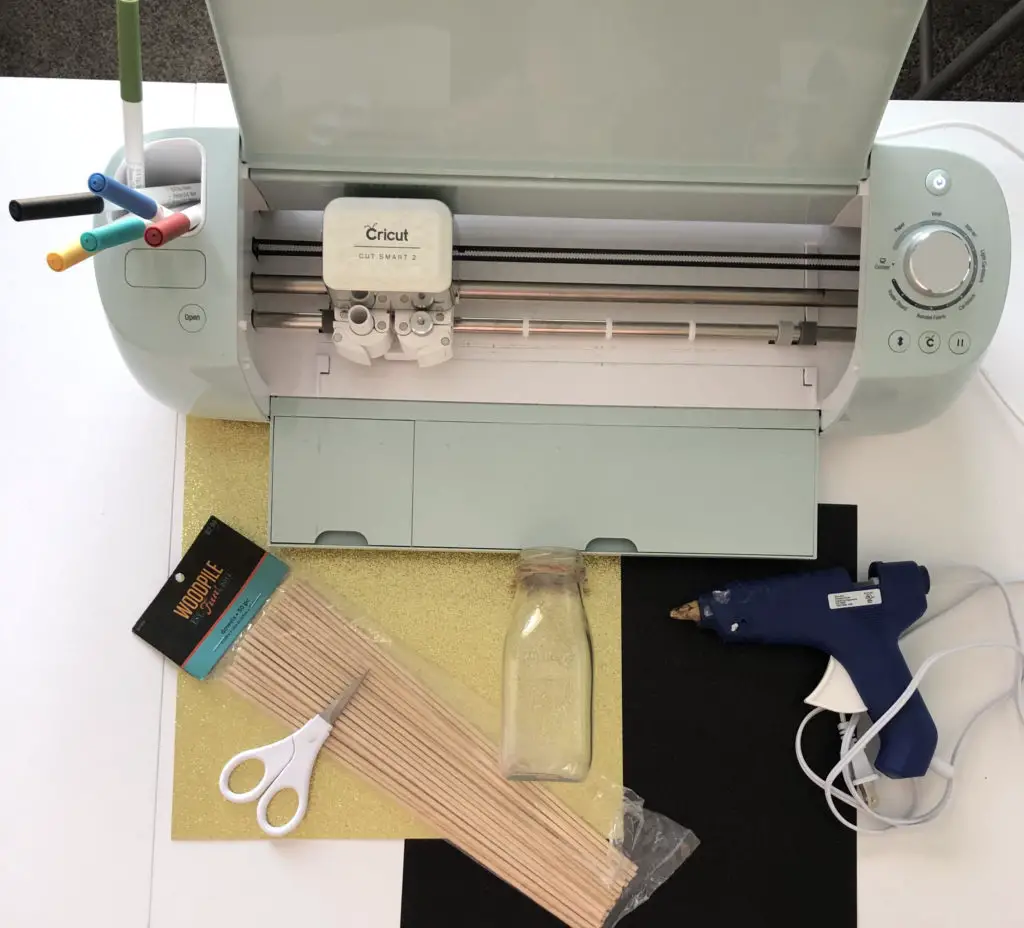 One STEP At A Time
Step 1- Upload your images into Cricut Design Space or whatever design program you are working with.
Step 2- Pick out the color choice of cardstock that you want your images. You can make them all the same color or you can mix and match like I did with mine. If you are using multiple colors, you can go ahead and color code your images so that they cut separately.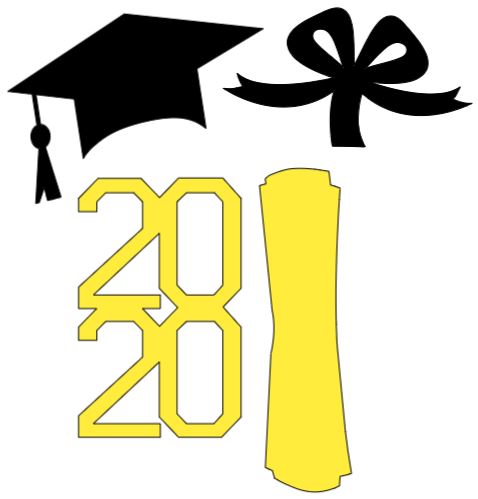 Step 3- Size the images to your liking. (I did a test cut on a regular piece of paper in case I needed to make them bigger or smaller on my final cut).
Step 4- You are now ready to cut your designs out onto your cardstock. Make sure to set your dial to the setting "Cardstock".
Step 5- Your cardstock is now cut and you are ready to glue the wood dowels onto the back with your hot glue.
Step 6- Time to decorate! I used a small milk bottle and filled mine up with rice so that the dowels wouldn't move around too much. A vase with flowers would look really cute, too! *To complete my look, I added these cute Graduation Gnomes that you can purchase from my shop*