I have slowly been decorating our new house. Today I hung up a floating shelf above our master bath tub and put a few things on it, but it was missing something. I wanted something simple yet fun, so I created this cute sign. Follow below for an easy Tutorial.
What You Will Need
Bath Tub Image (Free in my shop or in the resource library)
Permanent Vinyl (I use Oracle 651)
Transfer Tape of your choice
Scissors
Weeding Tool
Metal Sign of your choice (I found mine from Joann's)
Blue Cutting Mat (I use my Blue mat for majority of projects)
Cutting Machine (I used my Cricut ExploreAir2)
Words for your sign (I used Cream Candy font from Dafont, it is free for personal use)
Ruler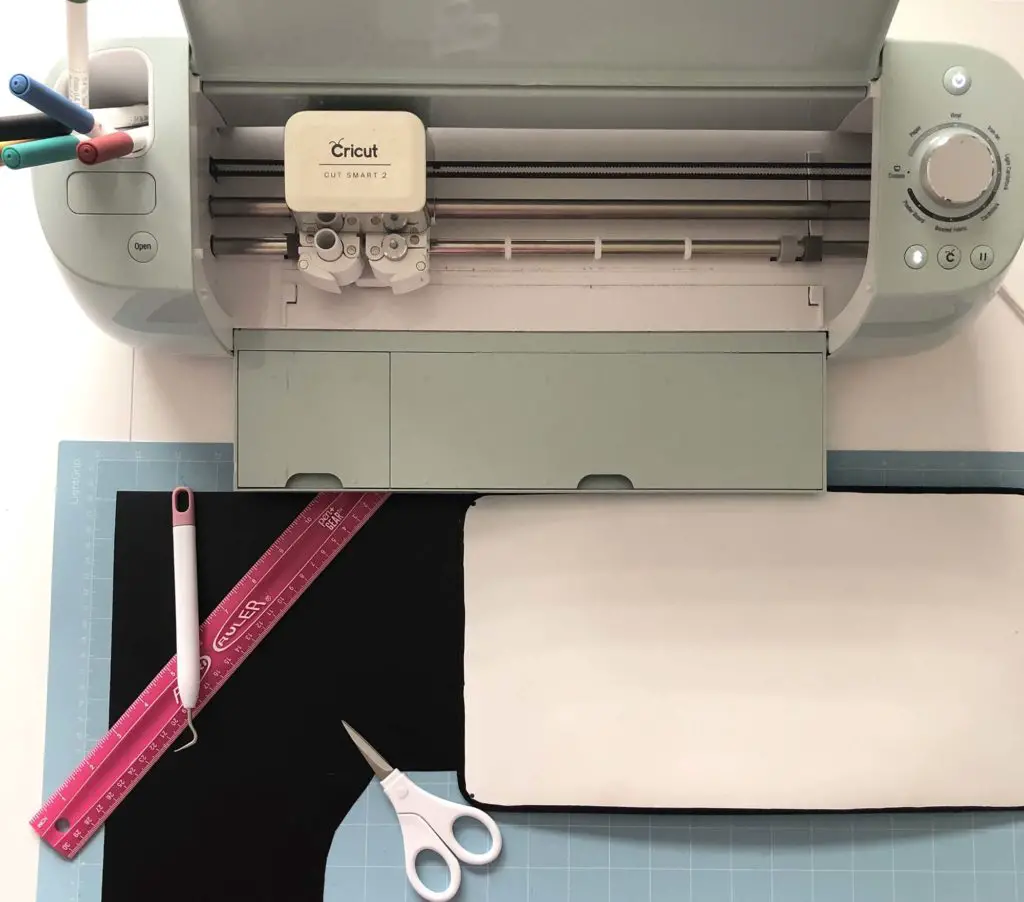 Tutorial Time
Step 1- Upload your Bath Tub image into Cricut Design Space or whatever design program you are working with.
Step 2- Pick out a phrase and font that you want for your sign. One of my favorite fonts is Cream Candy from Dafont.com, it is free for personal use. Your phrase can be whatever you want.
Step 3- Measure your sign and figure out what size you want your entire image to be.
Step 4- Time to cut your image, weed, and place onto your transfer tape.
Step 5- To prepare your sign so that your vinyl sticks well, take some Rubbing Alcohol and apply it all over the surface of your sign so that any debris or fingerprints will disappear, and let completely dry.
Step 6- Now that your image is on transfer tape and your sign is clean and dry, you are ready to put the vinyl onto your sign.
Step 7- I like to take a dry erase marker to measure where my image will be placed evenly on my sign before laying the vinyl down.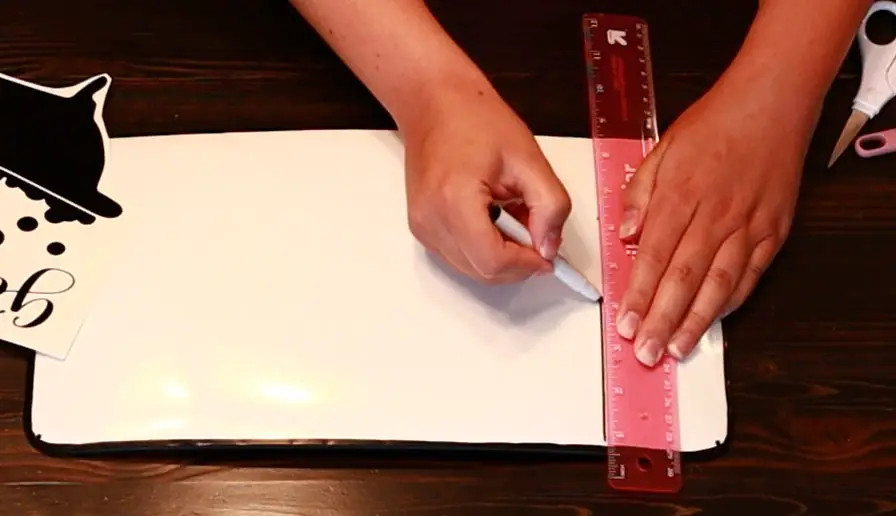 Step 8- I start by putting the middle of the image down onto my sign and then work my way side to side trying to prevent as many air bubbles as possible.
Step 9- Smooth your image out onto your sign so that it is stuck on there good. Remove your transfer tape.
Step 10- Now your sign is complete, and it is time to decorate!