The past few months I've been working on adding some boho touches to our home. I wanted our Halloween Decor to reflect that so I made these cute neutral skulls and added some pampas grass, wheat, and cat tails to them. These are so easy to make and budget friendly! You could do any kind of dried pieces in yours along with any color scheme. I LOVE how these turned out, especially because I'm not super into the gorey halloween decor. Below is everything you need to make these for your home!
If your local dollar store doesn't have these skulls, then you can order them online and pick them up in store, that is what I did.
Skull Supplies
Dollar Store Plastic Skulls (look in stores or order online)
Acrylic Paint
Paint Brushes (thicker bristle & thinner bristle to get in cracks easier)
Power Drill
Hole Saw (you could just drill a hole with a bit and cut hole with scissors)
Sharpie Marker
Dried Pampas Grass
Dried Wheat
Dried Cat Tails
Scissors
Copy Paper or Newspaper (this will act as a paper weight)
How To Make Your Boho Skulls
Making a hole in your Halloween skull
Use a sharpie and marked where you want the hole in the skull. Eyeballed it by following up from the bridge of the nose to the top.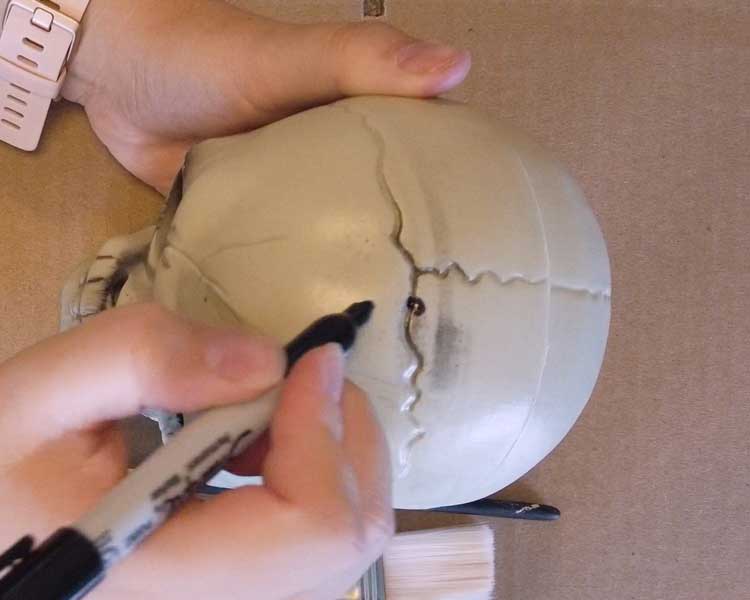 I used a hole saw to cut my hole. If you don't have a hole saw then you can just drill into the skull with a large drill bit and use a hefty pair of scissors or shears to cut your hole.
You are going to have some excess plastic so just trim that up with some scissors.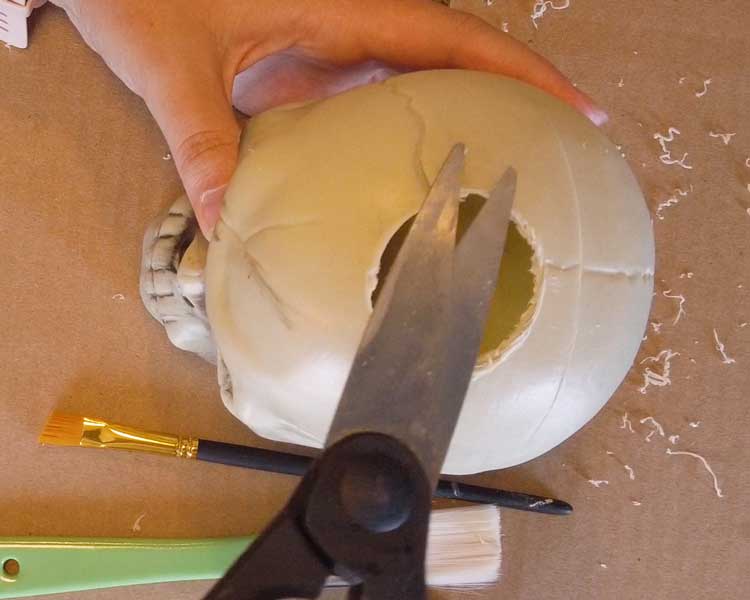 Paint Your Skulls
I used two different size paint brushes for this part. The thinner brush was easier to get in the cracks of the eyes and nose to get it really saturated. This step will take 2-3 coats of paint. Let completely dry in between coats. I recommend using a good brush that applies paint without being to streaky.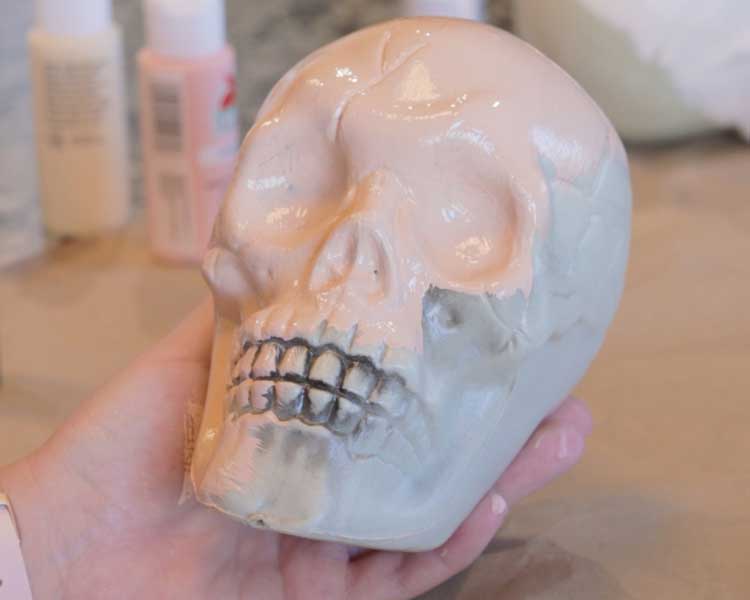 I found it made painting the hole skull easier to hold my fingers in the hole to get all of the hard to reach bits.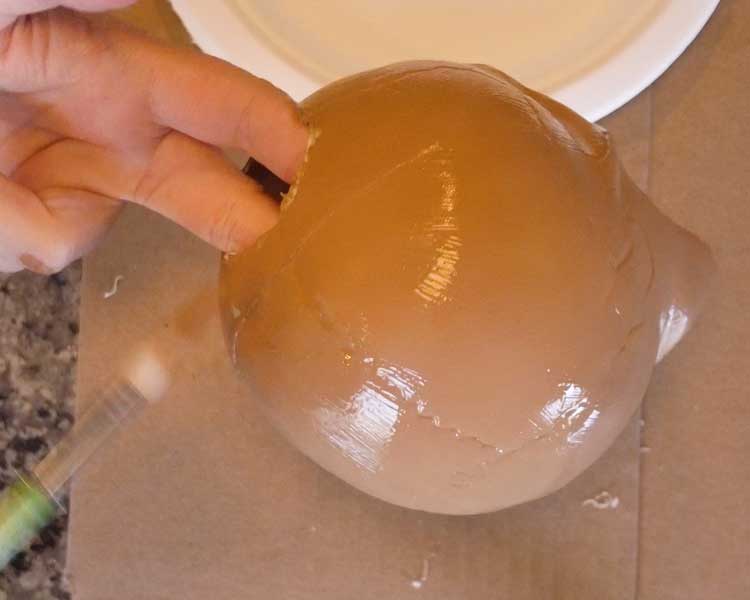 Adding Your Dried Accent Pieces
Take a piece of copy paper or newspaper and stuff into the bottom of your skull. This will weigh it down so it doesn't tip up when you add your pieces inside.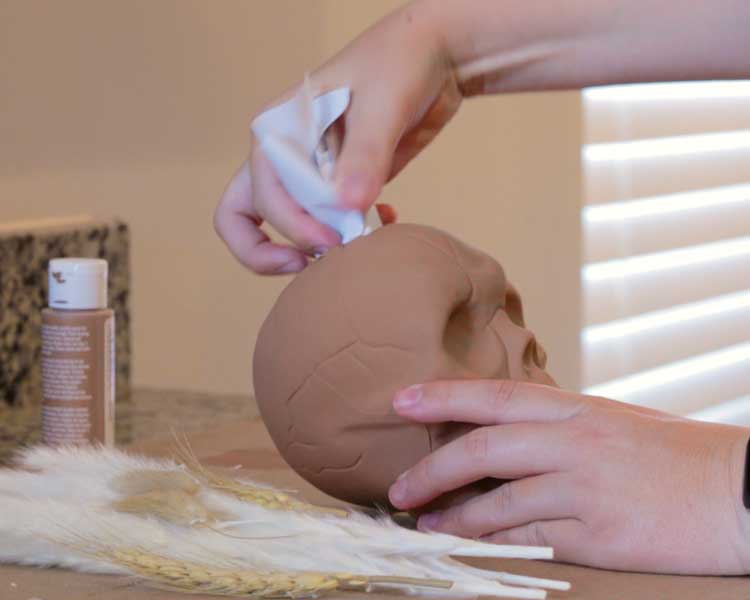 Decide on the arrangement you want inside your skull and add it inside the skull. I've been loving pampas grass so I went with that and added a few dried cat tails with some pieces of wheat.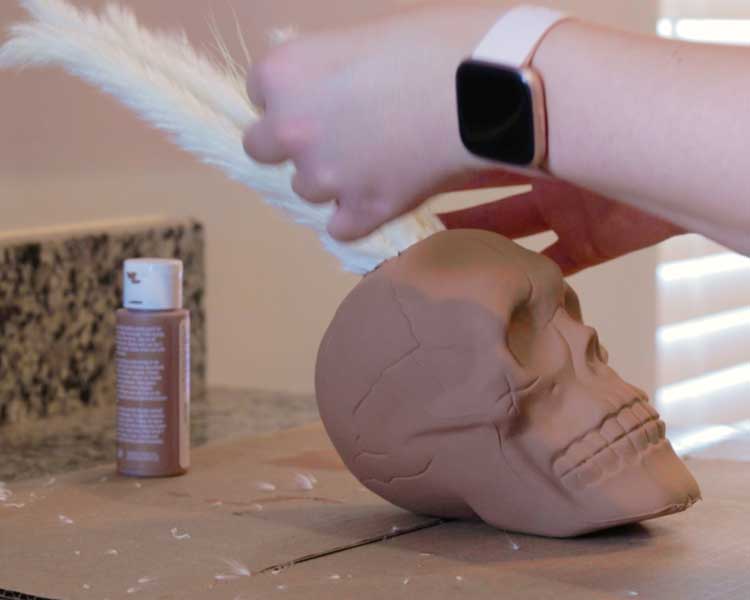 Time To Decorate
I love how these turned out! You could easily keep them lined up next to each other on your entry way table or place each one in a different spot around your house for a simple accent piece. Let me know if you try this!