Conversation Hearts are so cute! I decided to make some of these with air dry clay, heart cookie cutter, and cookie stamper. I made a few personalized ones to add to some valentines gifts and the others I added to my cute pink tree that I found at Dollar Tree.
Conversation Heart Supplies
Heart Cookie Cutter (I used a small size)
Crayola Air Dry Clay
Cookie Letter Stamper
Paint
Toothpick (to make a hole for string)
String
Rolling Pin
Making Your Conversation Hearts
Cutting Out Your Hearts
Take a good size chunk of your air dry clay and roll it out flat with a rolling pin. Use your heart shaped cookie cutter and cut out your hearts. Give it a good press and kind of wiggle it out so you avoid it from getting stuck on the extra clay around each heart. Gently push your heart out of your cookie cutter and set aside. If you are wanting to hang these with string or something then go ahead and use your toothpick to make a hole at the top of your hearts.
Stamping Your Hearts
Use your cookie stamper for this step! Decide what words you want on your hearts. I used a few different words and made a few of each. You can totally customize these how you want. Once you have your word on your stamper, find your placement on your heart and gently place your stamper onto your heart using light pressure while wiggling back and forth while pulling the stamper up. I found that I had to play around with this part to make sure the pressure was enough, but also not too much pressure since it kept leaving indents other than the words. You can roll out a piece of clay and practice before doing it on your hearts. Once your hearts are stamped, set aside.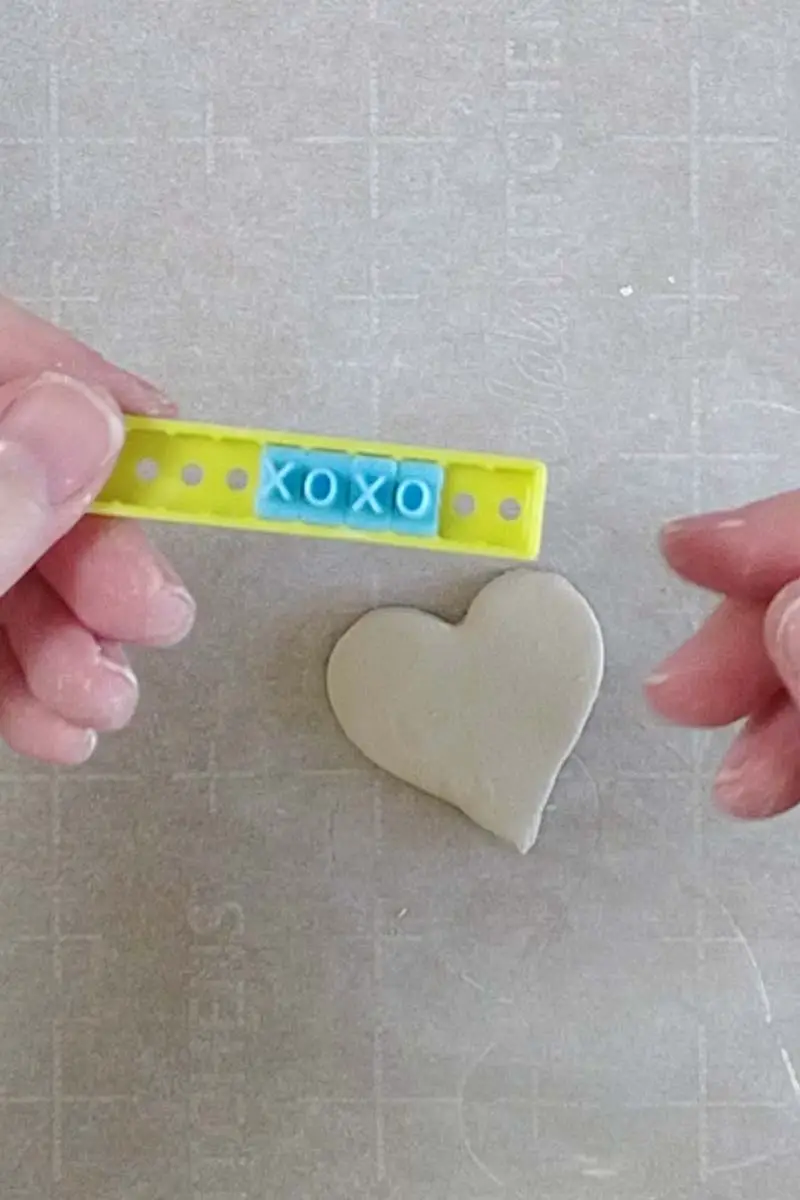 Letting Your Hearts Dry
Now that your hearts have been cut out and stamped with words, it's time to let them dry for a day. You will want to let these dry completely before adding paint. Your clay will turn white once they are dry.
Painting Your Hearts
Time for some paint! Choose your paint pallet that you prefer and go ahead and give your hearts a good coat or two of paint. I used more pastel colors so they would go good with my pink tree. I made a few others with different colors to match some Valentine's gifts.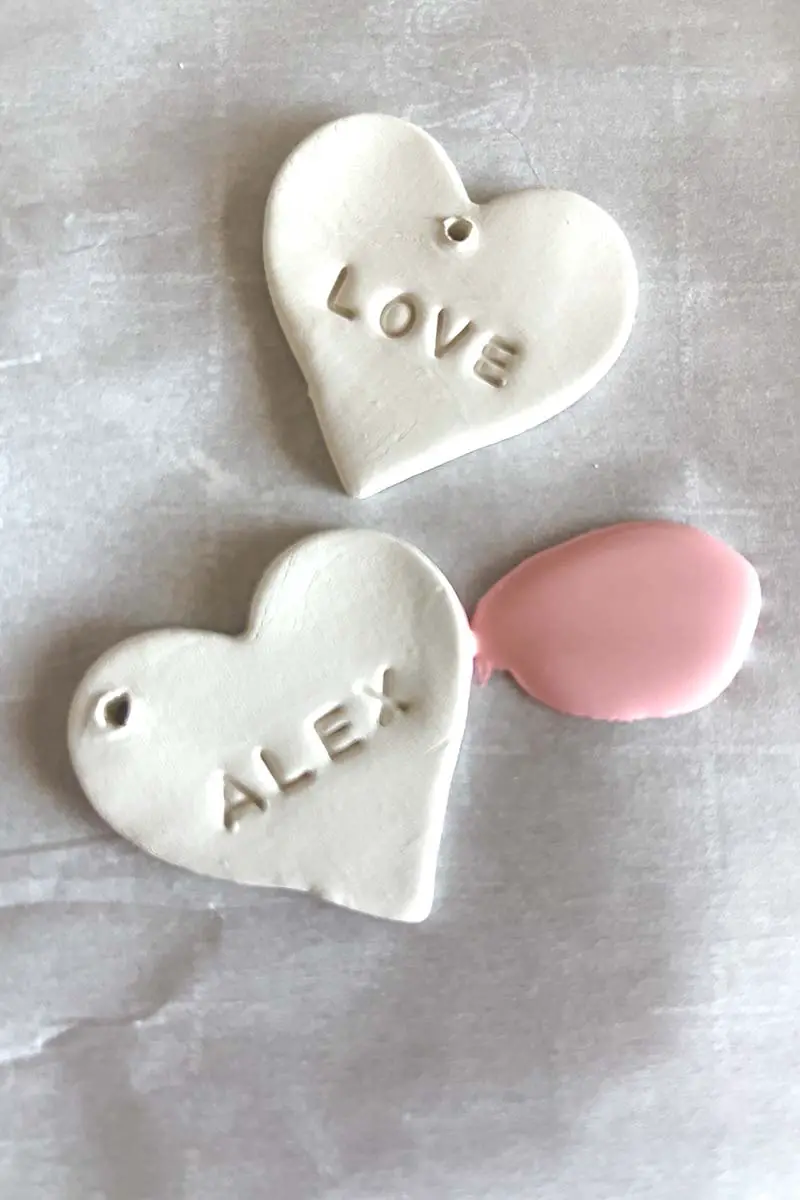 Decorating With Your Hearts
I added string through my hearts to hang onto my tree. You can use your hearts to decorate any way you like! Add them to a gift for the perfect touch!