It's time for Spooky Season! Every year we throw a family Halloween Party. I have put together some ideas that we do, and some new ideas for this years party so you can throw one yourself!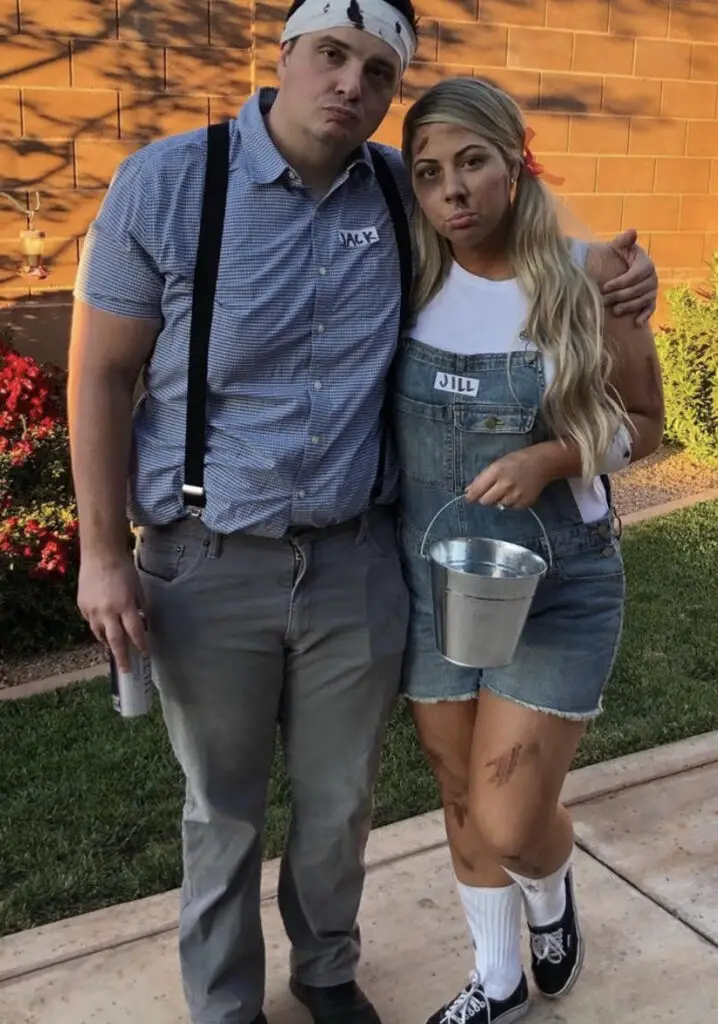 I'm all about easy costumes, so we went as Jack and Jill last year!
Graveyard Pudding Cookie Cups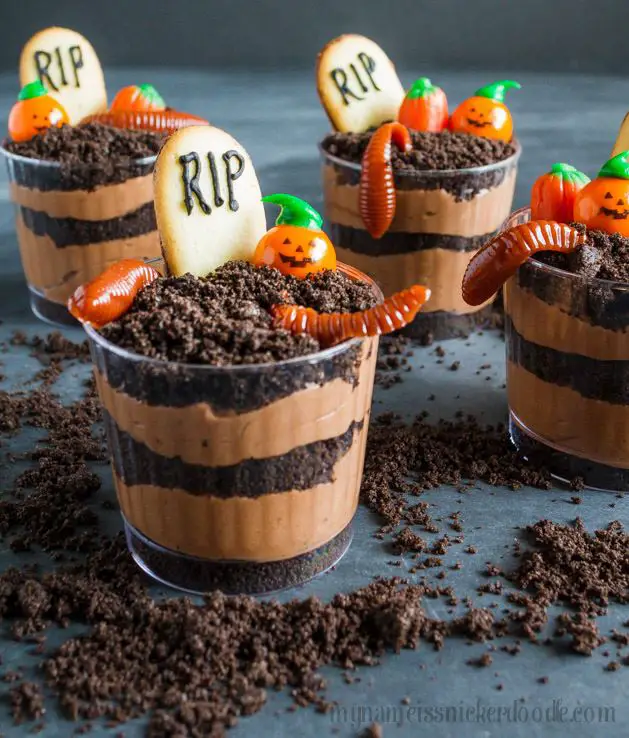 This year I'm going to make these, but in previous years I have made these Pudding Cups!
Papa Murphy's Jack-o-lantern Pizza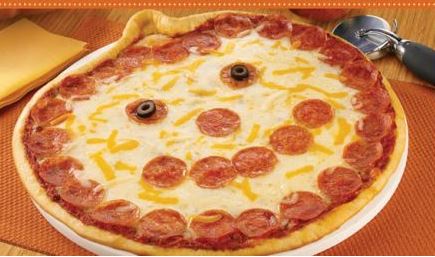 These cute pizzas are perfect for the main dish!
Pumpkin Veggie Tray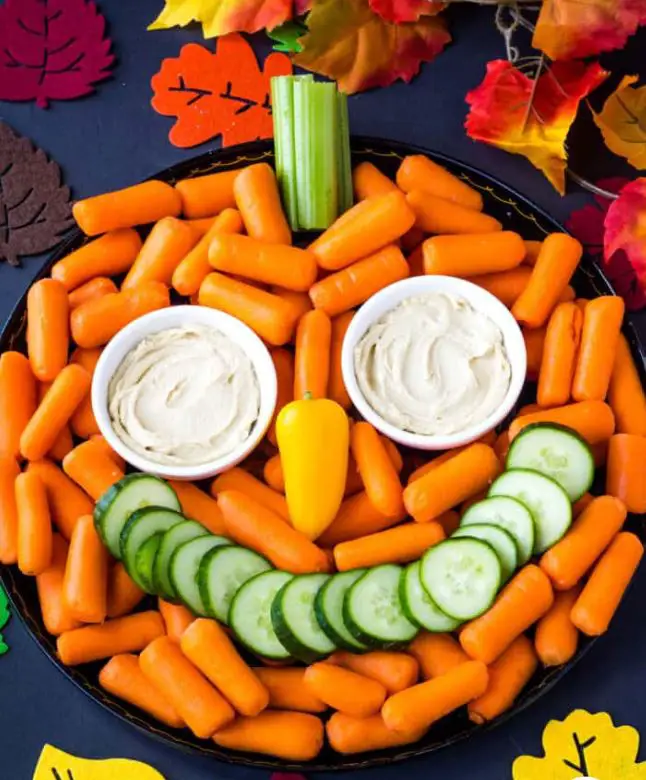 There are tons of veggie tray ideas, but I thought this one was so cute and would be easy!
Witches Brew- Homemade Rootbeer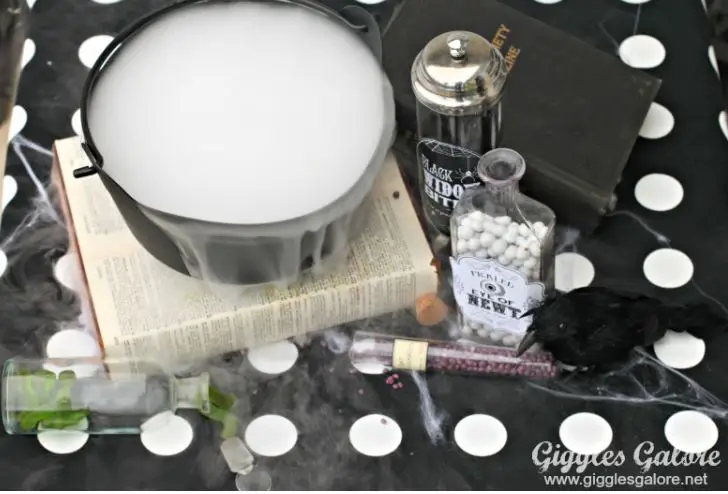 It wouldn't be Halloween without some Witches Brew Rootbeer!
Guacamole Throwing Up Pumpkin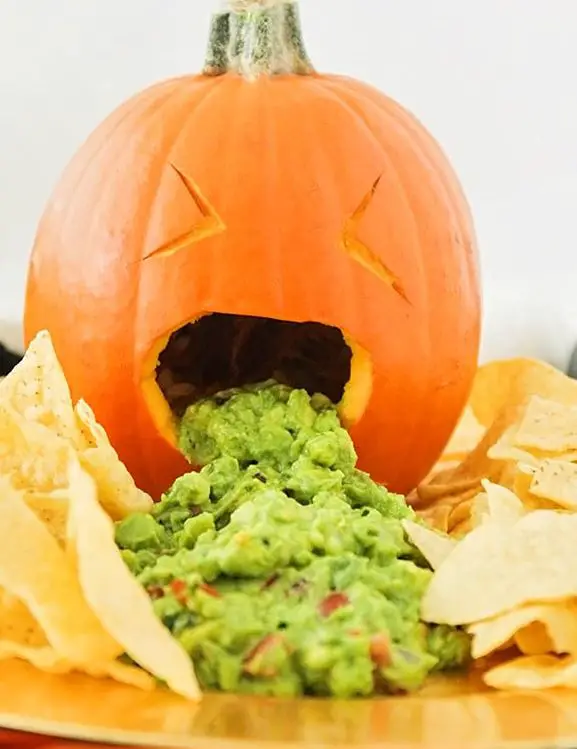 This throwing up Pumpkin is a total hit at our party each year! Make your own guacamole or simply buy a premade batch from the store! So cute and easy!
Mummy Hot Dogs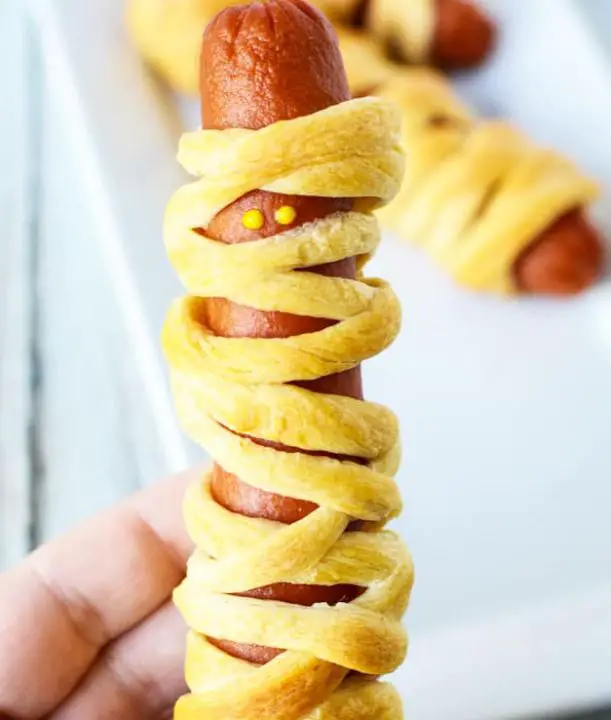 If you like pigs in a blanket then be sure to make these cute mummy dogs!
Frankenstein Rice Krispy Treats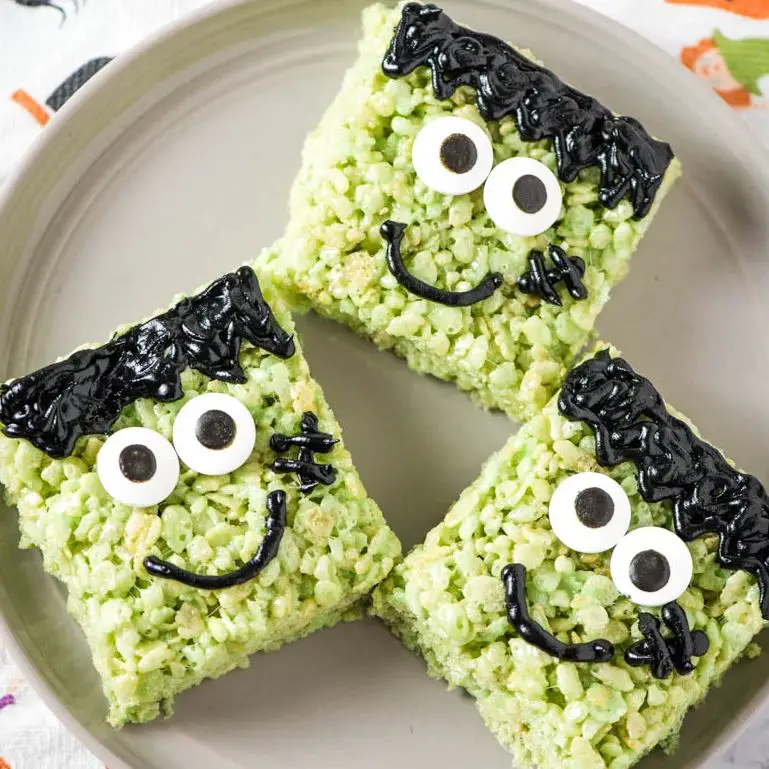 How stinkin' cute are these Frankenstein Rice Krispy Treats!? Such an easy Recipe, too!
Spooky Snack Mix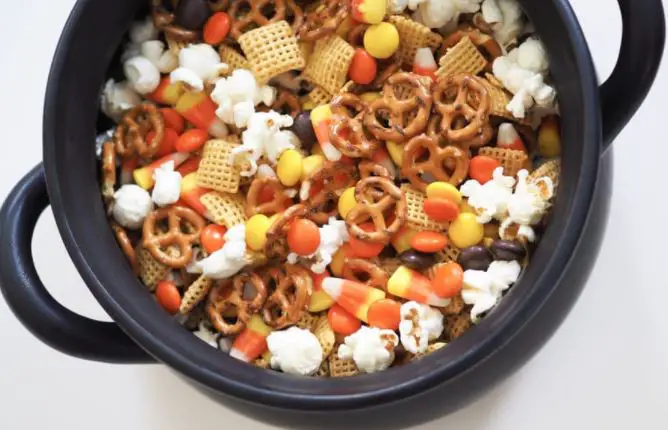 I love a good snack mix! Our tradition is to watch a scary movie every Halloween, and I think this would be a perfect snack to enjoy! Salty and Savory!
Blood Orange Vampire Punch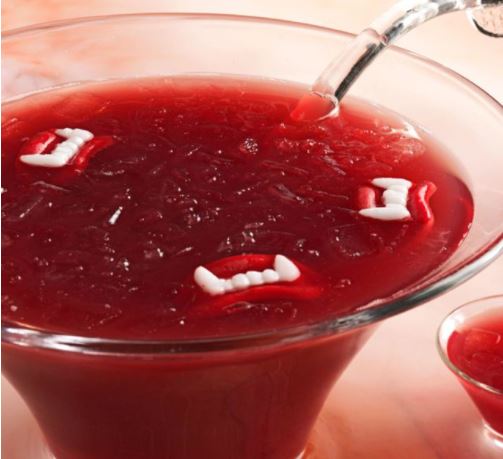 Here is another drink idea! Definitely trying this one out this year!
Eyeball Tacos
My family LOVES these Eyeball Tacos! We like to have a variety of foods at our parties so everyone has something they enjoy!
Black & Gold Spider Web Dinnerware Set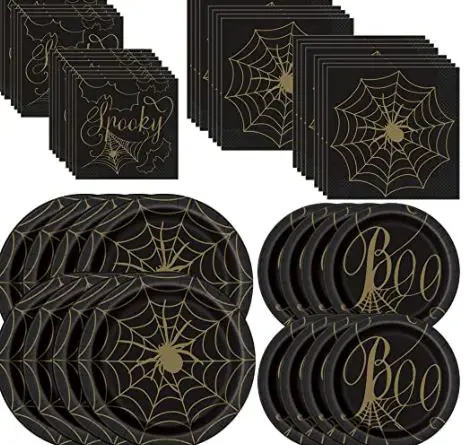 This year we are using this Dinnerware Set, but there are tons of options to choose from.
Deliciously Wicked Paper Trays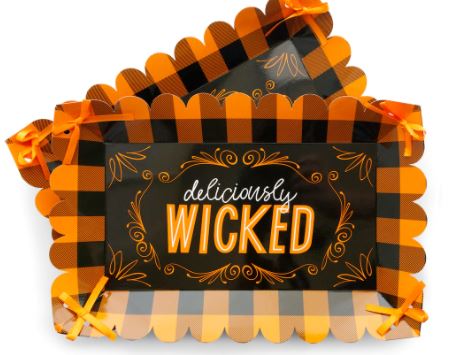 Michael's has some really good Halloween Party Decorations! Don't forget to use their coupons, too!
Happy Halloween Decoration Kit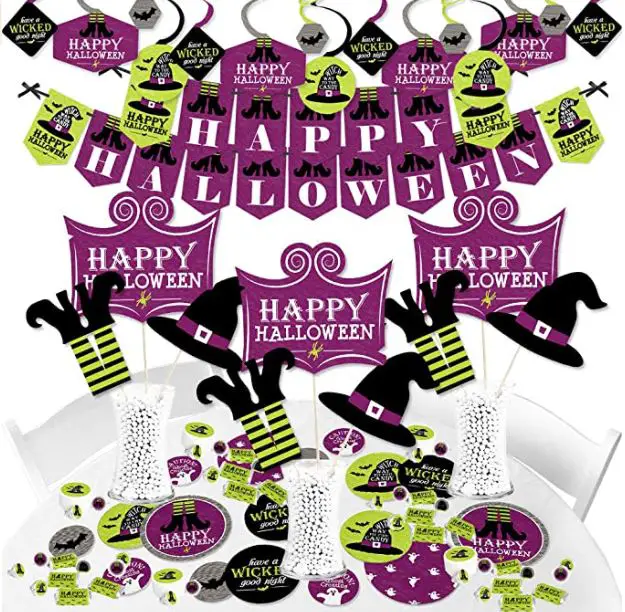 This bundle is awesome! We bought a helium tank to fill our balloons up at home, and to use for our future parties.
Helium Tank For Balloons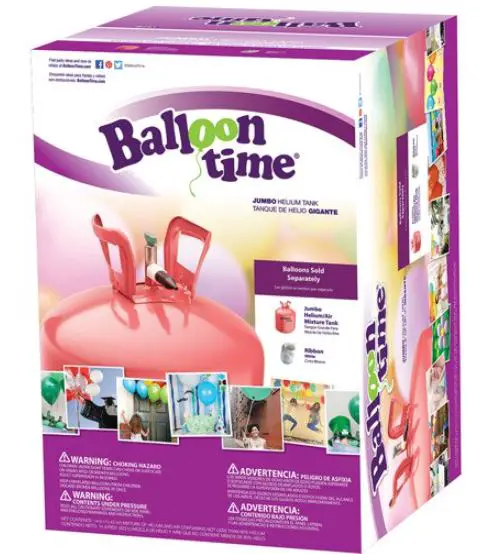 This is the helium tank we used. You can also just buy your balloons from your local grocery store or dollar store if you don't want to buy one to keep at home.
Drink Up Witches Garland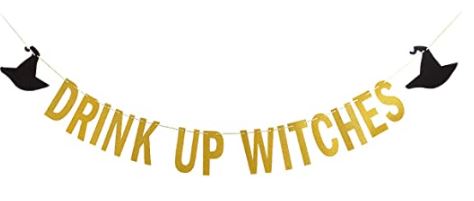 This Drink Up Witches Garland will go perfect above our Witches Brew Rootbeer table!
BOO Balloon Garland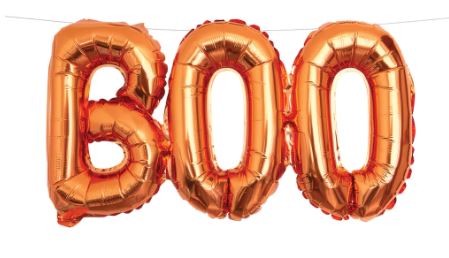 Skeleton Photo Drop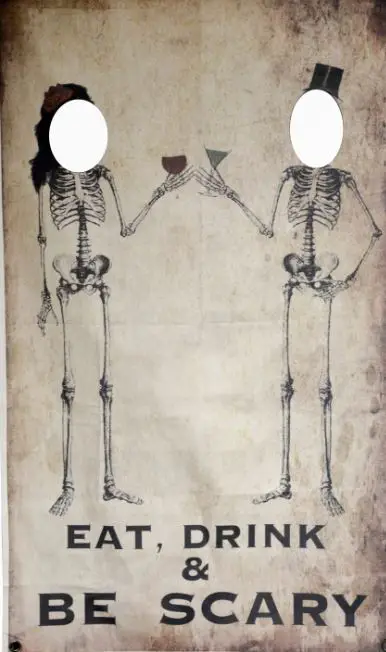 Halloween Spider Light Centerpiece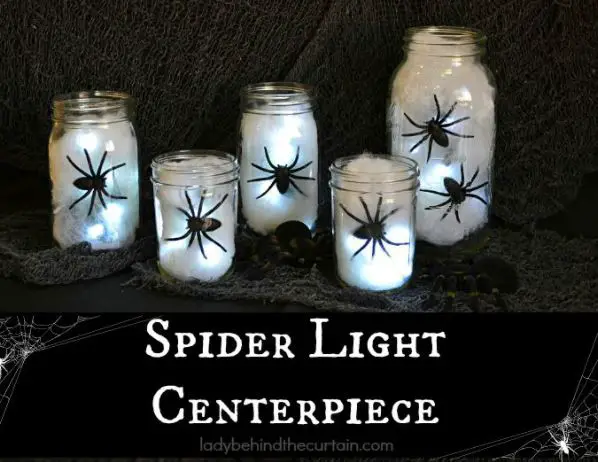 3D Flying Bats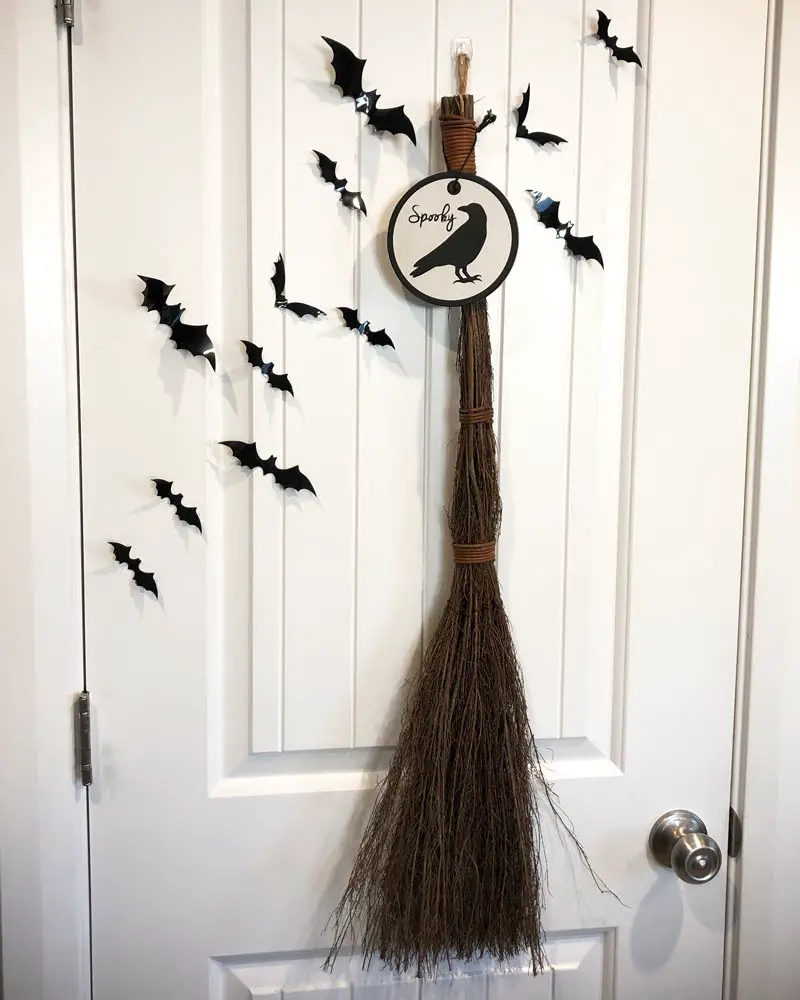 I'm OBSESSED with these flying bats! You can put them anywhere in your house to spice up your Halloween decor! I bought a cinnamon broom from the grocery store, hung it up on our pantry door, and added the final touches. You get 180 bats for $12!
Donut Bobbing Party Game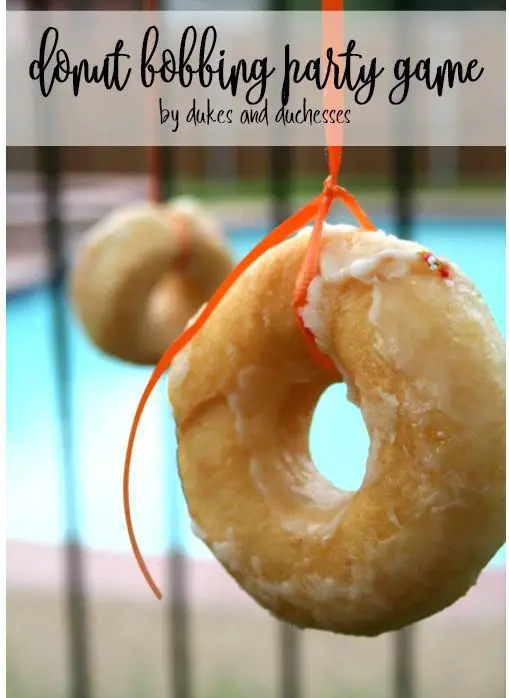 Bobbing for Donuts is fun for all ages!
Halloween Bingo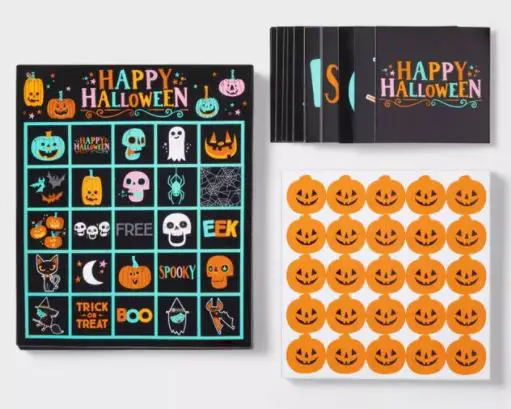 Who doesn't love a good game of BINGO!
Murder Mystery Party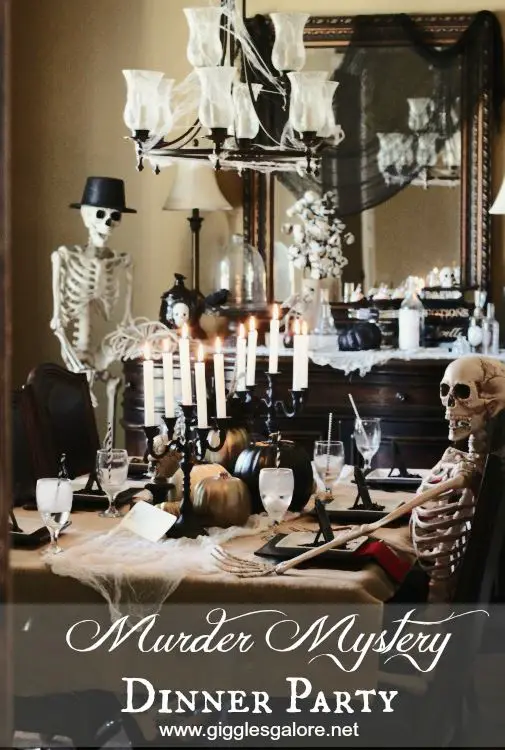 I have always wanted to throw a Murder Mystery Party! This one is definitely on my bucket-list!